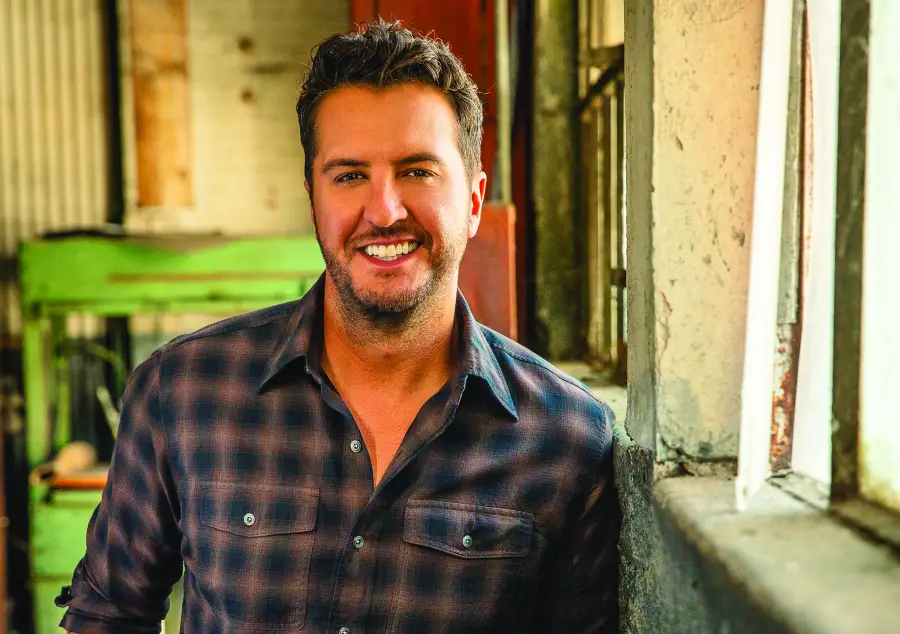 Luke Bryan firmly believes in finding the joy in anything, even the really, really hard times. The 46-year-old lost his brother, Chris, in a car accident when Bryan was only 19, followed by his sister, Kelly, in 2007, and his brother-in-law, Ben, in 2014. Bryan and his wife, Caroline's life was turned upside down after Ben's death, when they took responsibility for their nieces, Kris and Jordan, and their nephew, Til. But even then, they determined to focus on the positive, hard as it might have been.
"After they lost obviously my sister and their father, we let Til, Tilden, my nephew, came to live with us full-time," Bryan recalls to Nightline. "The girls were in their college and high school years. My wife has sacrificed so much. When you're dealing with girls that are 21 [and] 17, they got a lot of drama going on. Thank God we were in a position where we could do all of that. I look at Til, and then I look at my oldest son, Bo, and Tate. They are brothers. They fight like brothers, they love like brothers.
"And if I can run around this world and people hear my story and they can see me smiling and trying to have positivity through it all, maybe it can inspire people to get up out of bed and get rocking," he adds.
It's a mindset Bryan has carried with him since he was little, growing up in rural Georgia, and hopes to instill in his sons as well.
"I was raised up in the South, around so many different cultures," Bryan says. "We want our boys to be raised to give everybody a fair shot. To look at the person, and the integrity of that person."
Bryan acknowledges that much of his life has been anything but easy, but he hopes that his story, even the painful parts, can serve as an inspiration to others.
"I'm pretty proud of the happiness through it all," Bryan boasts. "Really. I'm going to go walk around New York City and just look at people and smile and shop a little. If somebody recognizes me, I'm not going to freak out. I'm going to take a picture with them and be happy about it. I look back when I was in a 15-passenger van, trying to play my first single. I had fun then. I have fun now. I have fun. Just trying to have fun with the stuff. It's too hard not to have fun every day."
Bryan was just announced as co-host of the 2022 CMA Awards, along with Peyton Manning. The show will air on November 9, at 8:00 PM ET on ABC.
Bryan's latest single, "Country On," is currently in the Top 25. The song is the debut single from a forthcoming new album. Bryan is currently on his Raised Up Right Tour. Find music and tour dates at LukeBryan.com.