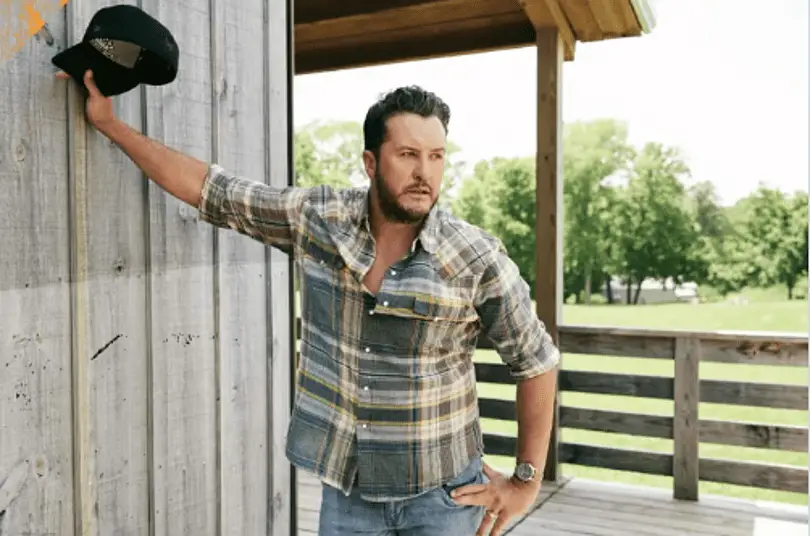 Luke Bryan's new single, "Country On," is out! The song, which is from Bryan's forthcoming, still-untitled new album, was written specifically for fans to have something to enjoy all summer long, while he works on his next record.
"We were in the studio, and we've been in the studio," Bryan shares on Apple Music's Today's Country Radio with Kelleigh Bannen. "We've got about eight or nine songs recorded and we just have been working for the past couple of months. We had kind of thought that we were going to come with something new in the latter part [of summer], maybe middle August … I started playing this particular song, 'Country On,' to people in my circle. I was having tremendous anxiety about not having a song out in the summer."
It was while the Georgia  native was thinking about playing on his Raised Up Right Tour, without having any new music, which inspired Bryan to ready "Country On."
"I started thinking, 'I'm going to go the whole summer playing these amphitheaters and arenas, and [I don't] have anything excitingly new to play,'" Bryan recalls. "So, I just kind of started spreading it around and then letting some tastemakers hear it, and the label heard it. We realized the song really has a very patriotic  'Let's all get together and country on' kind of thing that I felt like really works around the 4th of July, and the 4th of July weekend."
With seven studio albums to his credit, not to mention numerous chart-topping singles, Bryan has found a freedom to release songs like "Country On," and whatever else he feels inspired to release, a freedom he didn't have early in his career.
"I can kind of say what I want to at this age," Bryan acknowledges. "I've really touched on a lot of — I've thrown the parties, I've done the emotional songs. I've done the love songs, I've done the uptempo [songs], I've done the tailgate songs, the truck songs. So, it's hard for me to find something that really speaks to a new avenue for me. And it's hard to, even with 'Country On,' I've never heard me sing on something in that baritone deal. … This is a different little sound for me and that's what you have to start kind of trying to look for and attempt."
Bryan is eager to not only play "Country On" in his live shows, but to have fans listen to it wherever they are enjoying the warm weather season.
"I just always love having a summer song out and not actually always pointed at summer, but to know that people are out on the lake and on their boats [playing the song," he says.
Download or stream "Country On" here. Bryan's Raised Up Right Tour includes Riley Green, Mitchell Tenpenny and DJ Rock serving as his opening acts. Find tour dates  at LukeBryan.com.