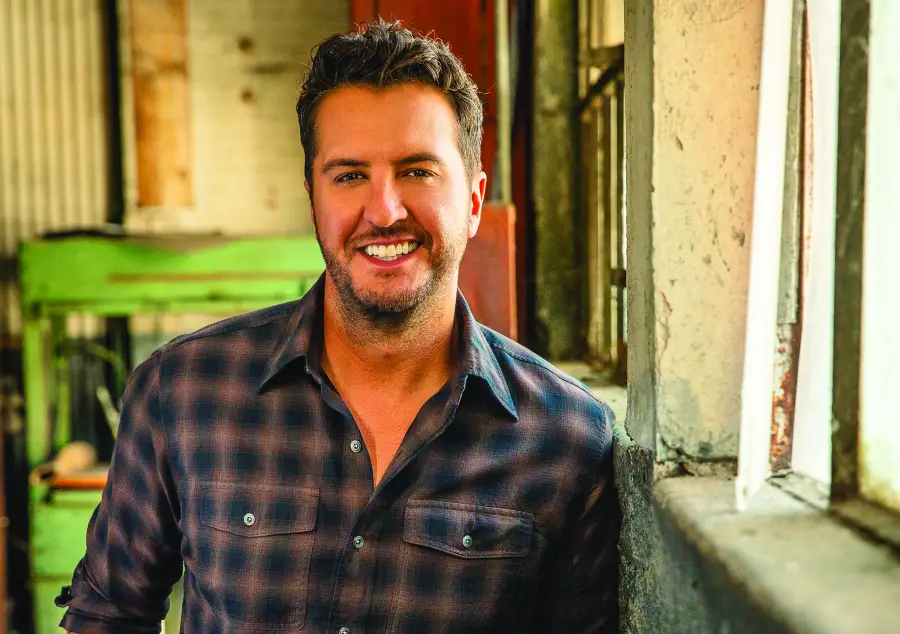 Luke Bryan might seem like he is living a privileged life, but that life hasn't been without heartache. The Georgia native lost his brother Chris in 1996, followed by his sister Kelly in 2007, and her husband Ben Cheshire in 2014, leaving Bryan and his wife Caroline to raise his two nieces, Kris and Jordan, and his nephew Til.
Bryan just released the video for "Up," which touches on the losses he has experienced in a powerful and deeply emotional way.
"The video for 'Up,' the song is just a really beautifully done song that I didn't write," Bryan says on Good Morning America. "The songwriters did such a great job. On the video, my video director — I didn't get to see that footage until actually the shooting of the video. So I'm kind of watching that in real-time also. It was a really special moment. I just love how the video came together."
Bryan hasn't been shy about the losses he has experienced, using his celebrity status to hopefully help others who have experienced devastating losses as well.
"I think me telling my story of what my family has been through, we've always really put it out there and told the world all of the ups and downs and challenges that my family's been through," Bryan says. "So I think when I do that, it helps people that have been in similar scenarios not feel alone."
If Bryan is going to spend time with his family this year, it will have to be on the road. The singer will kick off his Las Vegas residency on February 11, with American Idol premiering on ABC on Sunday, February 27. Bryan hints that the show, which marks its fifth season on ABC, might have some of its most promising singers this year.
"It's been great," Bryan boasts. "That's the beauty of American Idol and the talent out there. It just resets every year, and there's always these kids that come in that truly wow you and blow your mind. We've got a couple contestants that might be the biggest stars we've ever had. I'm really excited for America to get to know them, and for America to start voting."
Bryan will also embark on his Raised Up Right Tour in June. Find all of his upcoming shows at LukeBryan.com.