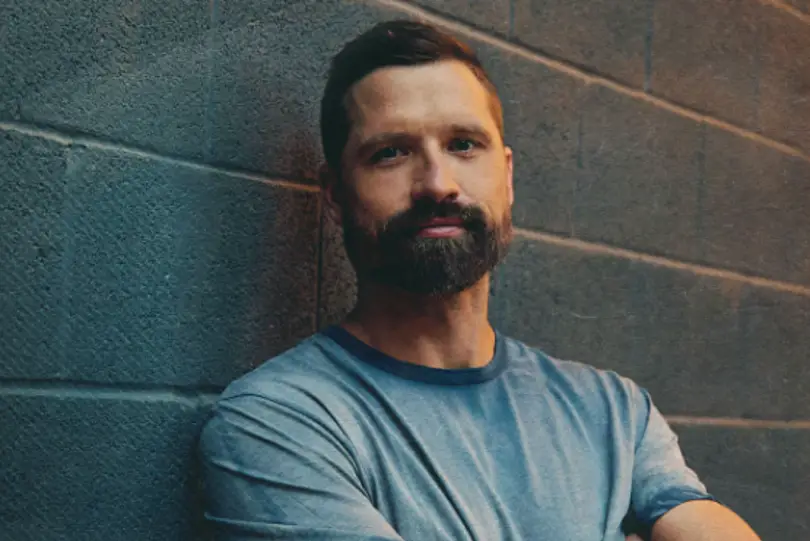 Walker Hayes has never had as much fun on the road as he is having now. The Alabama native is headlining his own Fancy Like Tour, but he isn't alone. Instead, thanks to the viral success of his mega-hit, "Fancy Like," Hayes was able to afford to buy another bus, allowing him to bring his entire family, including his wife Laney, six children, and two dogs out on the road, for the entire tour.
"I love it, I just love it," Hayes gushes to People. "I mean, truly, if this is how it goes, I can do this all the rest of my life. I can do this till my legs don't work. Send us everywhere, I don't care."
The Fancy Like Tour might have just kicked off, but everyone is all already happily settled into their own routine, which includes Laney homeschooling their children before Hayes' afternoon soundcheck at whatever venue he is playing in that night.
"It felt so natural," Hayes says of having his family on the road with him. "It was almost like everything we've done till now kind of prepared us to just adapt to bus life."
It's Laney who has been Hayes' inspiration throughout his career, and believed in his dreams at times when he almost gave up on them. Having her with him, at this stage in his career, makes all of the hard work worth it, for both of them.
"We're a unit," Hayes says. "We lean on each other. We're gonna be together as much as we can. Laney's my best friend. I mean, I want to tell her about everything. Honestly … I don't even want to tell her about everything. I just want to do it all with her. And then that way I don't even have to tell her. She can see it for herself, and then we can just sit and smile about it."
Hayes also gets to spend almost all of his time with his children, who all — at least so far — enjoy the time out on the road.
"I never have to say goodbye to my wife and kids," says the 42-year-old. "I literally hug them before I go onstage, and I hug them when I get off."
Sibling quarrels and spending so much time in an enclosed space are bound to create friction every now and then, but Hayes is too focused on the positives to even pay them much attention.
"Honestly, right now, it is the dream," Hayes gushes. "We are drinking from a fire hose of joy. I mean, we are probably the most annoyingly happy bunch of people to be around. We're just so grateful."
Hayes just released his latest Country Stuff the Album. Find all of his music and tour dates at WalkerHayes.com.