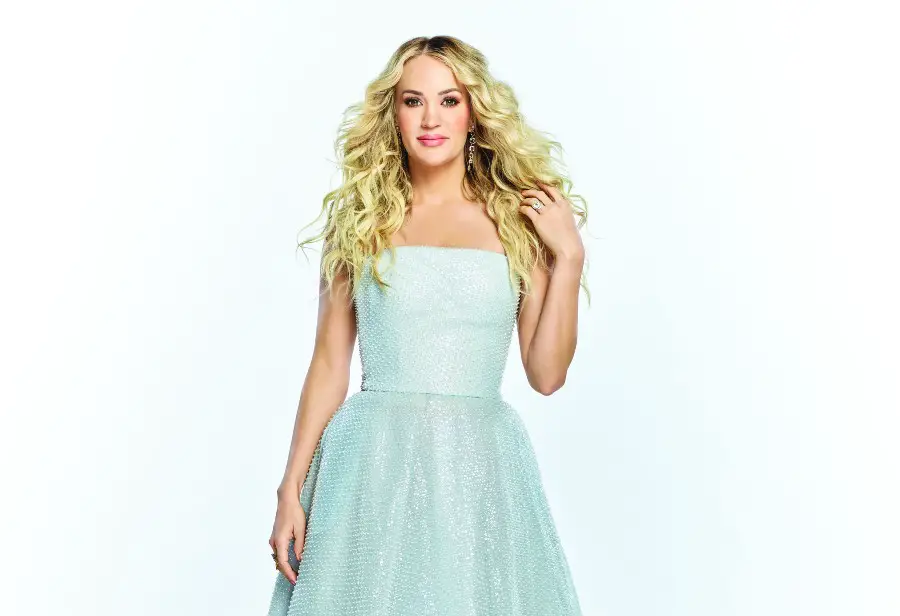 Carrie Underwood's My Savior album has earned her two Gospel Music Association Dove Award nominations. The country music superstar's gospel album was nominated for Bluegrass/Country/Roots Album of the Year, while her "Great Is Thy Faithfulness" collaboration with CeCe Winans was also nominated for Inspirational Recorded Song of the Year.
Winans was also nominated for both Gospel Artist of the Year and Contemporary Gospel Recorded Song of the Year, for "Never Lost."
Congrats to Carrie on receiving two nominations for the #DoveAwards for her #MySavior album and #GreatIsThyFaithfulness featuring @cecewinans! ✨🙏  @GMADoveAwards -TeamCU pic.twitter.com/jNtebU9Y3p

— Carrie Underwood (@carrieunderwood) August 11, 2021
My Savior was recorded largely during the pandemic, becoming a personal source of inspiration amid the global challenges.
"Everybody's lives were changed and affected in some ways over the past year," Underwood said on the Today Show when My Savior was released.  "Normally, we're just go, go, go, so busy doing shows and tours and just stuff everywhere, and traveling. We were at home, and I just felt so fortunate throughout that entire time that I got to go into the studio and sing these songs that are so hopeful and so peaceful, and just have that for myself. I definitely hope when people listen to these now, that they feel that same sense that I got to feel. I'm so blessed and so thankful that I had this to go do and to go work on, because like I said, it was a source of joy for me, in such a downer and terrible year."
The 38-year-old grew up in the church, which is why all 13 songs on My Savior meant something personal to her.
"I sang these songs when I was little," she continued. "Now, as an adult, they hold such a higher purpose and deeper meaning for me singing these lyrics. You never know who is going to need whatever song it is your putting out, whether it's something sassy or whether it's something really deep and meaningful. I hope people find some peace and some comfort in these songs."
Underwood recently announced that My Gift (Special Edition) would be out in September. The Christmas record features all of the songs from the original My Gift album, which was released last year, along with three new tracks. All of Underwood's music can be found at CarrieUnderwoodOfficial.com.
Dolly Parton was also nominated for a Dove Award, for Pop/Contemporary Recorded Song of the Year, for her "There Was Jesus" duet with Zach Williams. The GMA Dove Awards will take place in Nashville on October 19th, and will air exclusively on TBN, Friday, October 22nd, 2021 8:00 PM. ET and 10:00 PM ET.