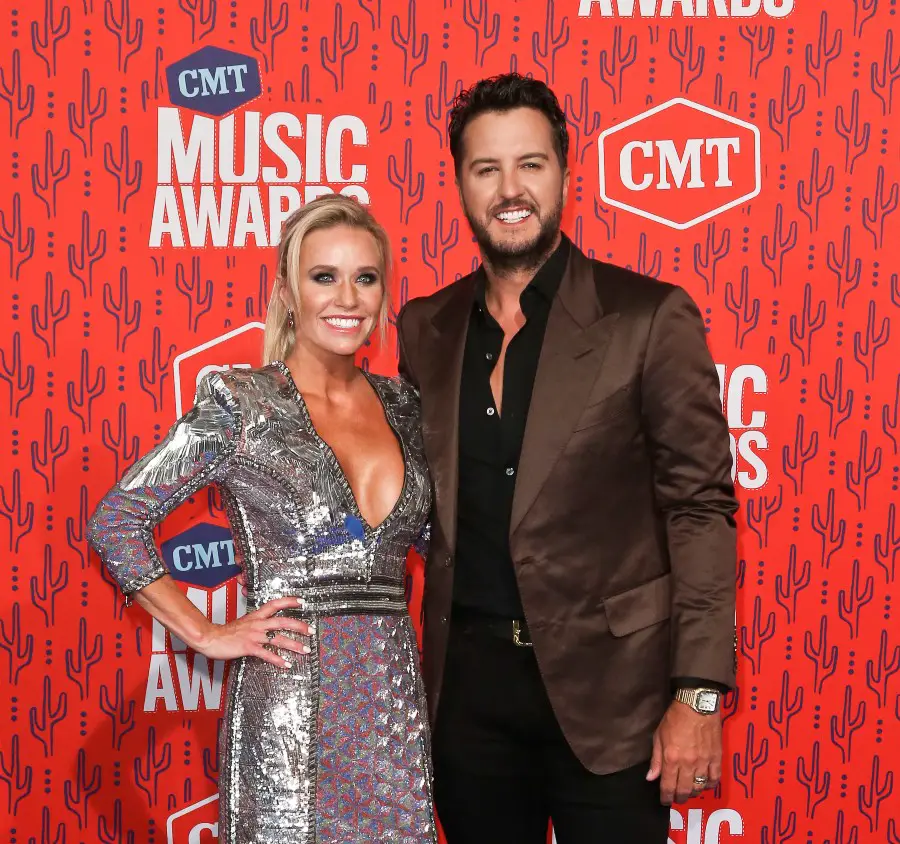 Luke Bryan was well taken care of during his recent COVID-19 battle. The American Idol judge credits his wife, Caroline, with taking such good care of him while he was feeling under the weather.
"It was certainly nice to have somebody checking in on you," Bryan tells People. "Caroline's a mama at heart, so she flipped into motherly mode and if I needed something, she was right there, as I expected."
Now that Bryan is fully recovered, he has a new respect for those who have been diagnosed with COVID-19, especially the elderly.
"I had a lot of empathy for older people that would have to deal with it, and you just pray that everybody continues to do the safest things possible to get this in our rear view mirror," Bryan says.
The reigning ACM Entertainer of the Year previously admitted dealing with the virus was a challenge.
"I put myself in a part of the house and stayed away from my boys," Bryan told Entertainment Tonight. "I really didn't want the boys to miss any school so [one of the hardest things was] not being able to hug all my children … It was very tough, I'll tell you."
The Georgia native is moving full-speed ahead with his music career, including his upcoming, rescheduled Proud to Be Right Here Tour. Bryan also just announced he will embark on a six-show residency in Las Vegas next year,
"Everybody comes to Vegas to party and have fun and I feel like my catalog has songs that really will enhance and make that experience even more fun," Bryan says. "There's nothing more fun than being on stage and being the master of ceremonies, the master of the party. I'm really just going to relish being on stage and connecting with my fans in a more intimate setting … It's going to be neat being on a stage that's kind of like my own playground,"
Bryan joined Carrie Underwood, Katy Perry and Celine Dion in announcing their residencies, at the new The Theatre at Resorts World Las Vegas.
"Being in country music with Carrie Underwood, I'm really, really proud of her, and I think she's going to put on a show that's unlike anything you've ever seen," Bryan boasts. "Even Katy Perry and I have been talking on set at Idol — she's already planning and creating her show."
All of Bryan's upcoming concerts can be found at LukeBryan.com.