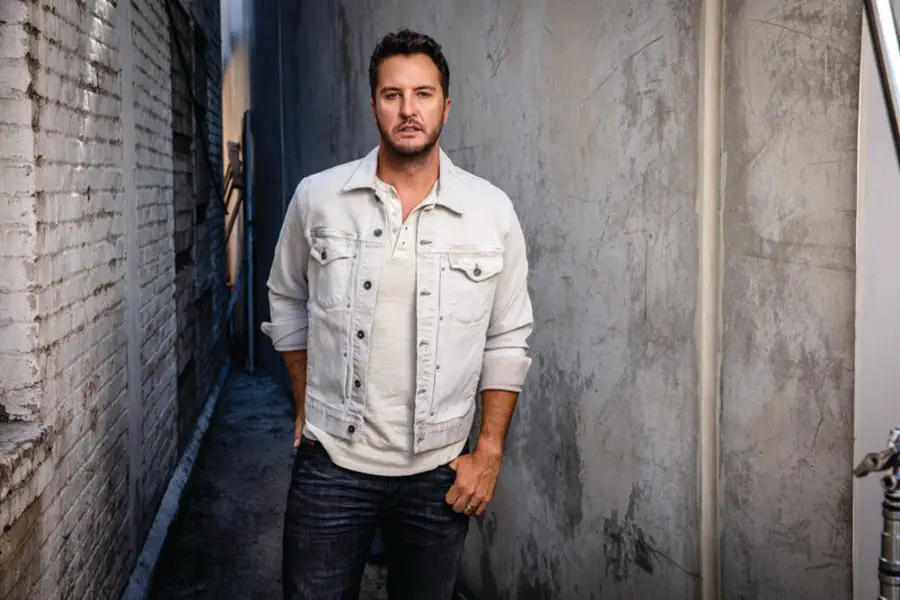 Luke Bryan knows far too much about heartache. The 45-year-old lost his brother, Chris, when he was 19, followed by his sister, Kelly, in 2007, and his brother-in-law, Ben, in 2014. While Bryan wishes he hadn't experienced so much pain in his life, he is grateful that he can use his experience to help others who are also grieving, including one little boy who left an indelible mark on Bryan's life.
"I believe we were in North Carolina," he said in Dirt Road Diaries, a documentary about his life. "It was a typical meet and greet. This little blond-headed boy walks up to me and says, 'Can I ask you a question?' I said, 'Well, yeah, buddy,' and I got down on one knee. He looked at me and goes, 'I wanna know how you get through every day having lost your brother and your sister, because I lost my sister, and I can't get over it. My heart's broke.' It was a big moment for me, because I understood the way I live, with a smile on my face, is important to people."
It was a big moment for me. I'll never forget it. #MyDirtRoadDiary https://t.co/wOp4Jhf9yL pic.twitter.com/Win9j2ARIT

— Luke Bryan (@LukeBryanOnline) August 31, 2021
Bryan just released "Songs You Never Heard," written by Bryan in honor of Chris, who was killed one day before Bryan was planning on moving to Nashville.
"When you're in the moment of trying to capture it right, it's really emotional," Bryan acknowledges on Today. "Sometimes the songwriters will cry, sometimes I'll cry. But then when I start playing it for my wife, and my people in my world, and my band members and my bus driver. I've had some buddies from home hear it. When you're in a truck with one of your hometown boys, and they start crying, that's what writing a song is about."
The Georgia native admits there is no quick fix for grief, but he has learned to move on, in spite of the losses in his life.
"Luckily, thank God I've always been a pretty joyful person," Bryan tells People. "When you look at the tragedies in my life, and how I would approach moving through life with all of the tragedies, I try to use what's happened to me — it helps me remember we're not promised another day. Get the most out of life while you can."