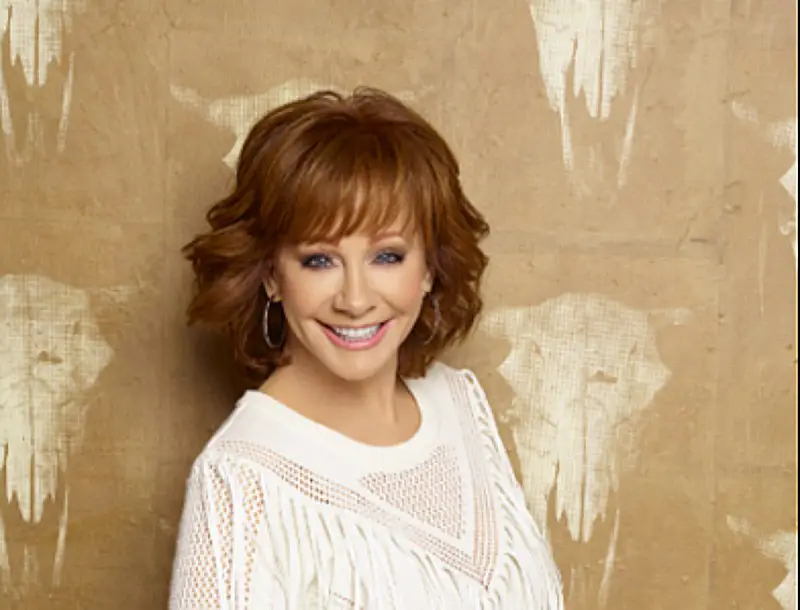 Reba McEntire's worlds will collide on the set of her new Lifetime TV movie, The Hammer. Based on the true story of attorney Kim Wheeler, McEntire will be joined on the movie set by her boyfriend, CSI: Miami actor, Rex Linn, and her former Reba co-star, Melissa Peterman.
According to Deadline, The Hammer is about Wheeler, who became the judge after the former judge died under suspicious circumstances. Wheeler is  "an outspoken, firecracker lawyer who is appointed Judge of the 5th District of Nevada, and is one of the few traveling judges left in America. After the reigning judge dies under suspicious circumstances, Kim finds herself covering a circuit that stretches between Las Vegas and Reno — a rugged, often desolate area where anything and everything can happen. With gavel in hand, she lays down the law with a no-nonsense brand of justice, that quickly earns her the nickname 'The Hammer.'"
McEntire will play Wheeler, while Peterman plays Wheeler's sister, Kris, and Linn plays a mysterious cowboy whose motives are unclear. Kris runs the local brothel, and becomes the prime suspect in the former judge's death.
McEntire and Peterman starred in the sitcom, Reba, which aired from 2001 to 2007, and she has made no secret of her desire for the show to return in some capacity.
"Well if it was up to us, we would definitely be doing a reboot, 'cause everybody's 100 percent onboard, ready to go," McEntire shared on Good Morning America. "We don't care if it's a family reunion, if it's a two-hour special, or if it's a total reboot. We just want to get back together, because we have so many more stories to tell."
The Oklahoma native says she and Peterman want to reunite on the Reba set, partly so they could continue working together.
"We'd love to," McEntire said on the Today Show." As a matter of fact, we've been texting each other. Melissa Peterman started it out and we're all talking, hoping to get back together. We miss each other. It was a fun group to get to play with, work with, so we'd love to do it. Even if it's two-hour movie…We'd love to get back together. They're wonderful people."
McEntire also serves as the executive producer for The Hammer. A release date has yet to be announced. She is also starring in ABC's Big Sky, and has a recurring role, as does Peterman, in Young Sheldon.