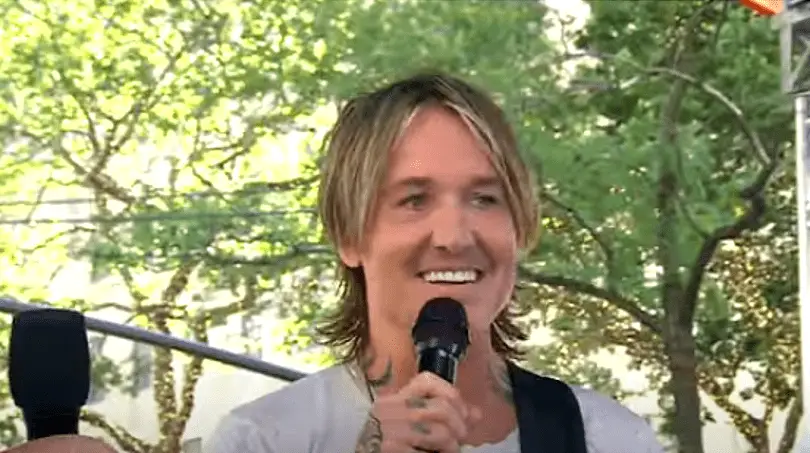 Keith Urban is back on the road, on his The Speed of Now World Tour, an especially welcome return after so much time off of the road during the pandemic. But while Urban is profoundly grateful to return to the place he loves the most — the stage — he says he was already grateful for the experience, long before it was taken away.
"I think I didn't need the pandemic to be grateful for a lot of things," Urban explains on the Today Show. "I really already was. But I can tell the audience has a new love and appreciation for the moment."
In fact, the 54-year-old has worked on being thankful and appreciative, even when times were hard, or maybe especially when times were hard.
"It's something that I have to be mindful of," Urban acknowledges. "There's always enough things to be grateful for. The negative things may outweight them, but it doesn't mean there's nothing to be grateful for. You just gotta find that one thing, and then you're gonna find the second one. I'm not saying it's easy, or that I'm very good at it, but I try to get better at it."
Urban was already a success story in Australia, where he grew up, when he risked it all to move to the United States. At the time, he wasn't sure what he wanted, exactly, but he knew it could only be found in America.
"I think I had a vague dream," says the singer. "I just wanted to come to America and make music and tour. That's all I wanted to do. That was it. It was a pretty broad-stroked dream. I had no timeline, no plan, nothing. I just knew it would happen one day if I just stayed focused."
Urban's story isn't one of instant success, but instead one of a slow and steady climb, marked by setbacks and struggles. In fact, it was nine years after Urban relocated before he had his first No. 1 hit, with "But For the Grace of God." While Urban was impatient at times, he now knows that those early years were preparing him for the massive success he now enjoys.
"Nobody wants to pay their dues," Urban concedes. "We would love a shortcut. But I think if you're fortunate enough to go through a lot of training, and a lot of pain, boy it comes back."
Urban might not have needed the time away to be grateful for his fans, but he is still so glad to be back on tour, and performing in front of his eager fans, night after night.
"It feels like we never left," Urban says of returning to life on the road. "Even after that long of not playing, that first show felt like, 'So anyway …' It felt like we had just played the week before."
Find all of Urban's upcoming shows at KeithUrban.com.