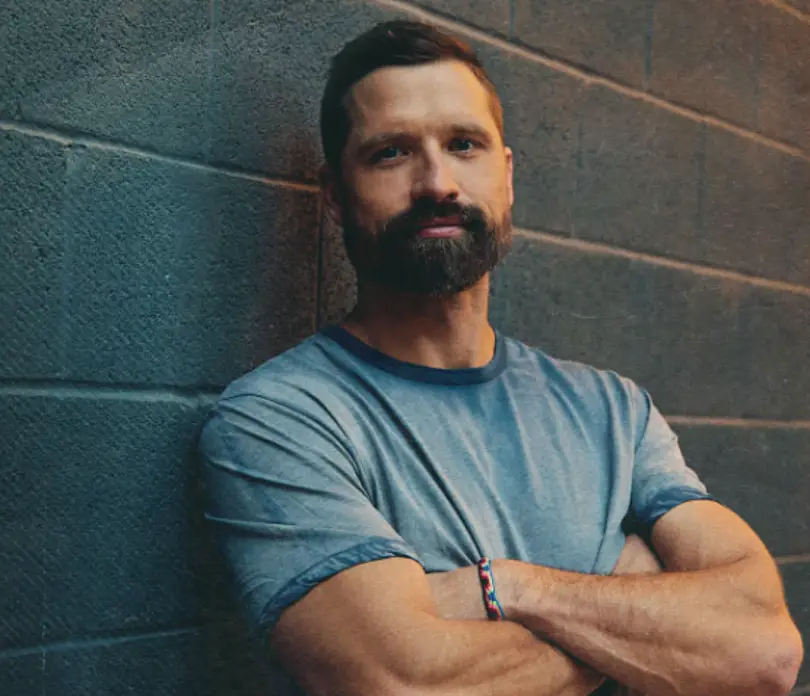 Walker Hayes isn't about to take credit for any of his success, including "Fancy Like." The 42-year-old is enjoying an unprecedented ride, at least for him, with his viral hit, which includes starring in two Applebee's commercials, a No. 1 song, a remix with a major pop star, and his first-ever Grammy nomination. Hayes is deeply thankful for how much his life changed due to "Fancy Like," but insists the credit doesn't belong just to him for his massive success.
"Gratitude is the first, it's the largest word on my mind right now, and it's inexpressible the amount of it," Hayes says on Today's Country Radio with Kelleigh Bannen on Apple Music Country (via CMT). "And I swear, there's no way I can sit and be like, 'Yay me,' at all. All I can do is look at people like you and my team and my peers and my family, and just enjoy watching them experience how this has changed their lives."
The success of "Fancy Like" is a long way away from where he was a few years ago, barely making ends meet while working at Costco. While writing a hit song that would be heard around the world with two other writers seemed at times like a far-fetched dream, his journey from there to where he is now he says can only be attributed to his faith.
"(God knew) we were going to have a tough few years, and eventually this weird song would pop out of SMACK," Hayes reflects. "(It's the) same with Josh Jenkins and Shane Stevens. When they were born, God knew, one day we're going to sit in a room, and this silly song would pop out. And He knew that when that song would pop out, some dad and his daughter would do this dance in the middle of Oklahoma and put it on TikTok. And just, God knew the million things that had to happen for it to happen. And then what would happen after it."
Hayes is enjoying the success of "Fancy Like," but he isn't about to rest on his proverbial laurels anytime soon. Instead, having the success he has had makes Hayes only want to work harder than ever before.
"I'm still going to get up and write songs until my hands don't work, and I can't read or write," reflects the singer. "The prayer before each write is just to be me. The 'Fancy Like' song came out of a place of just peace and freedom. I want to meet music there when I create, and then I'm just going to leave the rest up to the Lord. That's it."
Hayes will embark on his headlining The Fancy Like Tour on January 27. His upcoming Country Stuff The Album will be released on January 21. Find all of his music and tour dates at WalkerHayes.com.