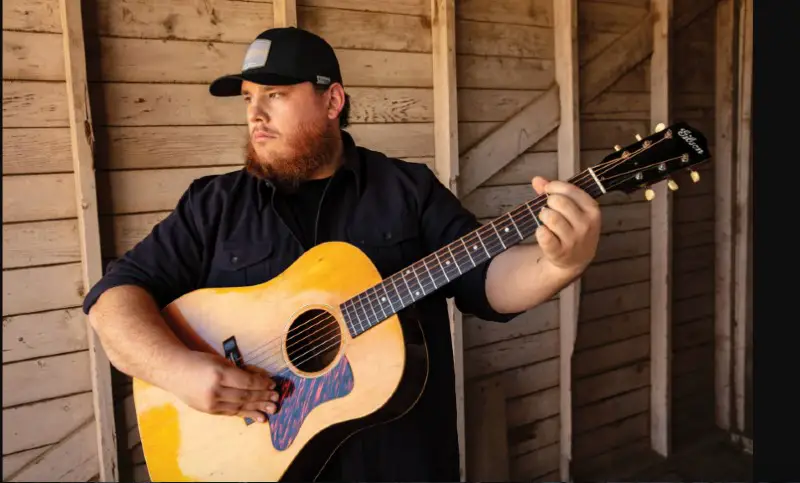 We now know when Luke Combs' new album will be released. The Grand Ole Opry member announced on social media that his forthcoming third studio album will be released on June 24.
The new album will include Combs' current single, "Doin' This." The song, which Combs wrote with Drew Parker and Robert Williford, was inspired by a question Combs gets asked frequently in interviews.
Excited to let y'all know my new album will be out June 24! pic.twitter.com/TrLpegMzlP

— Luke Combs 🎤 (@lukecombs) April 13, 2022
"We were sitting in the man cave at my house, and we couldn't come up with anything to write about," Combs recalled to CMT. "We were on the back porch talking, and I get asked in interviews a lot, 'What would you be doing if you weren't doing this?"
Whether he became the superstar he currently is or not, Combs insists that once he latched onto the idea of doing music as a career, he never considered anything else.
"There was never a Plan B," Combs ascertains. "Once I decided that this is what I was going to do, it was at this level or at the level that I was at when I started … I'll always be doing that."
Combs hasn't shared any more details about his next set of tunes, but that might be because he has more on his mind right now than music. Combs and his wife, Nicole Hocking, are expecting their first child, a boy, this spring, and he insists he will remain present in his son's life, in spite of his busy career.
"My wife comes to almost every show," Combs said (via Music-News.com). "I enjoy her company and she has liked being out there up to this point, and obviously that will probably change a little bit with the baby and stuff. But I would love to have them out as much as they want to be out, as much as they can be out.
"I think that's important," he continued. "I don't want to be a dad that's not around or the dad that you see on TV and go 'Oh that is my dad, and that is where he is today, I guess.' Family is important to me. I'd like to be the guy throwing the football to them."