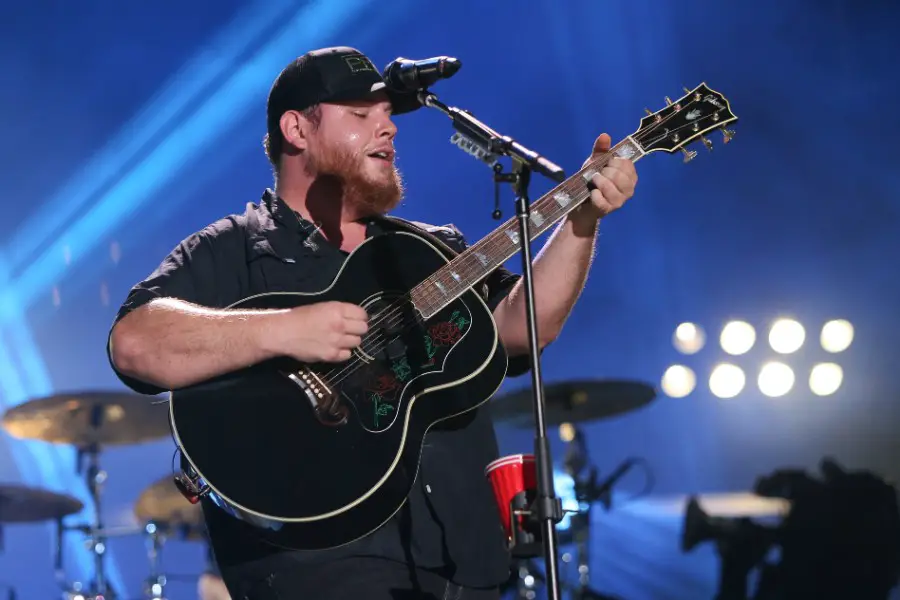 Luke Combs is about to take on the biggest role of his career, when he and his wife Nicole welcome their first child, a boy, this spring. The country music superstar has been accustomed to spending much of his time on the road, joined by Nicole, which he says will likely continue even after his son arrives.
"My wife comes to almost every show," Combs says (via Music-News.com). "I enjoy her company and she has liked being out there up to this point, and obviously that will probably change a little bit with the baby and stuff. But I would love to have them out as much as they want to be out, as much as they can be out.
"I think that's important," he continues. "I don't want to be a dad that's not around or the dad that you see on TV and go 'Oh that is my dad, and that is where he is today, I guess.' Family is important to me. I'd like to be the guy throwing the football to them."
Combs comes by his desire to be a good parent honestly. He has nothing but praise for the way his father and mother raised him, which helped inspire his song, "Even Though I'm Leaving."
"My parents always used to tuck me in at night and make sure there wasn't a bogeyman behind the curtains or whatever," Combs previously told The Boot of the inspiration for the song, which he wrote with Wyatt Durrette and Ray Fulcher. "We just started going down that road, and it kind of led to the 'Even Though I'm Leaving' thing. We were like, 'Okay, where do we take this song from here?' And where it ended up going was just kind of the natural progression."
The reigning CMA Entertainer of the Year.will likely have some babysitting help from his own parents, since his success enabled them to retire early.
"I helped both of my parents retire, which has been a really amazing experience," Combs said last year (via The Country Daily). "That decision was solely predicated off being able to spend more time with my parents as they get older. Watching that happen has been not only a joy for me, but a great way for them to have the financial freedom and the ability to come out and experience some of these awesome things that I get to do right by my side, which, I wouldn't trade it for anything."
Combs is spending much of 2022 on the road, including performing at three stadiums later this year —  in Denver, Seattle and Atlanta — with Cody Johnson, Zach Bryan and Morgan Wade serving as his opening acts. Find a list of all of Combs' upcoming shows here.