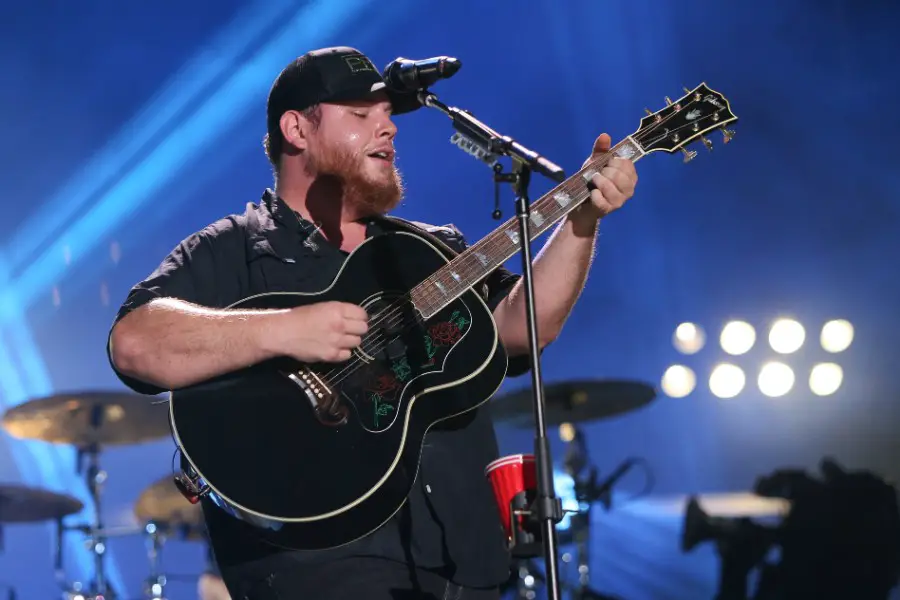 Luke Combs will headline his own Stadium Tour in 2022! The North Carolina native announced the news on social media, revealing he will be joined on the road by Cody Johnson, Zach Bryan and Morgan Wade.
In the video Combs shared, he walked into a stadium and began performing an acoustic version of Wade's "Wilder Days," before rotating through the other opening acts, singing each other's songs.
Combs then made the exciting announcement that he would be performing in three stadiums in 2022.
Denver, Seattle & Atlanta, I'm pumped to announce I'll be heading y'all's way in 2022! Join/login to my fan club at https://t.co/RzSYEvromx to receive pre-sale registration info (info also emailed to members).
General on sale Friday, Nov. 19 at 10 AM local venue time. pic.twitter.com/XAxb1GEEqW

— Luke Combs 🎤 (@lukecombs) November 12, 2021
"Hey guys, Luke Combs here, and I'm excited to announce that 2022 is going to be bigger than ever," he shared. "We're doing three stadium shows, so that more of you guys can come out and see us. We're bringing along a few friends of mine Cody Johnson, Zach Bryan and Morgan Wade. These three folks are super incredible, and I can't wait for you to hear them."
The announcement was followed by Denver Broncos' Peyton Manning, Atlanta Falcons' quarterback Matt Ryan, and Seattle Seahawks' wide receiver, DK Metcalf, revealing the three cities the stadium shows would take place in.
Combs is still coming to terms with his new status as the reigning CMA Entertainer of the Year.
"I'm really kind of at a loss for words," Combs said after Alan Jackson declared him the winner. "Alan Jackson said my name twice, just now, but I honestly don't know what to say. I've never written a speech for something like this, which is not serving me very well right now. I just want to thank everybody in this room, the fans, every artist in this room. Every single person that was nominated for this award this year and every year before deserves to win it. I don't deserve to win it, but I'm sure as hell glad that I did."
Details on all of Combs' tour dates can be found at LukeCombs.com.