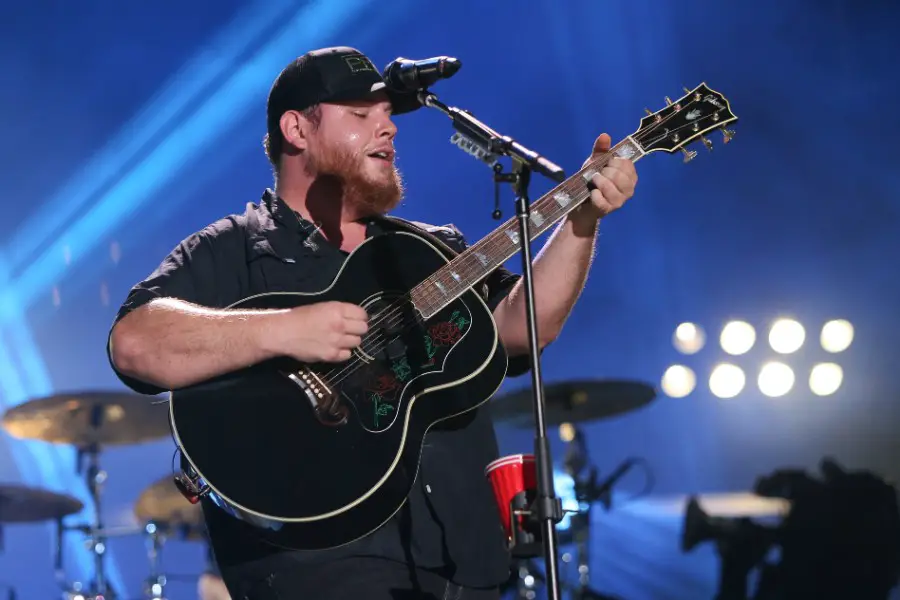 New music is coming from  Luke Combs this Friday. The singer-songwriter, who recently revealed his new album will be out on June 24, just teased a snippet of a song, "Tomorrow Me," which will be released on Friday, April 22.
The song, which says in part, "Tomorrow me ain't gonna like the way things go tonight / If I let you in and think that it'll be different this time / So maybe we should let yesterday be / 'Cause I got to live with tomorrow me," follows his current single, "Doin' This," which is also from his forthcoming record.
"Tomorrow Me" out this Friday, April 22! pic.twitter.com/G23YUzgvqU

— Luke Combs 🎤 (@lukecombs) April 19, 2022
"We were sitting in the man cave at my house, and we couldn't come up with anything to write about," Combs recalled to CMT of the inspiration behind "Doin' This," which he wrote with Drew Parker and Robert Williford. "We were on the back porch talking, and I get asked in interviews a lot, 'What would you be doing if you weren't doing this?"
"There was never a Plan B," he continued. "Once I decided that this is what I was going to do, it was at this level or at the level that I was at when I started … I'll always be doing that."
In addition to a new album, Combs is also a soon-to-be dad. The 32-year-old and his wife, Nicole, will welcome their first child together, a boy, this spring, after which many of Combs' priorities will change.
"My wife comes to almost every show," Combs said (via Music-News.com). "I enjoy her company and she has liked being out there up to this point, and obviously that will probably change a little bit with the baby and stuff. But I would love to have them out as much as they want to be out, as much as they can be out.
"I think that's important," he continues. "I don't want to be a dad that's not around or the dad that you see on TV and go 'Oh that is my dad, and that is where he is today, I guess.' Family is important to me. I'd like to be the guy throwing the football to them."
Find all of Combs' music, as well as a list of his upcoming shows, at LukeCombs.com.