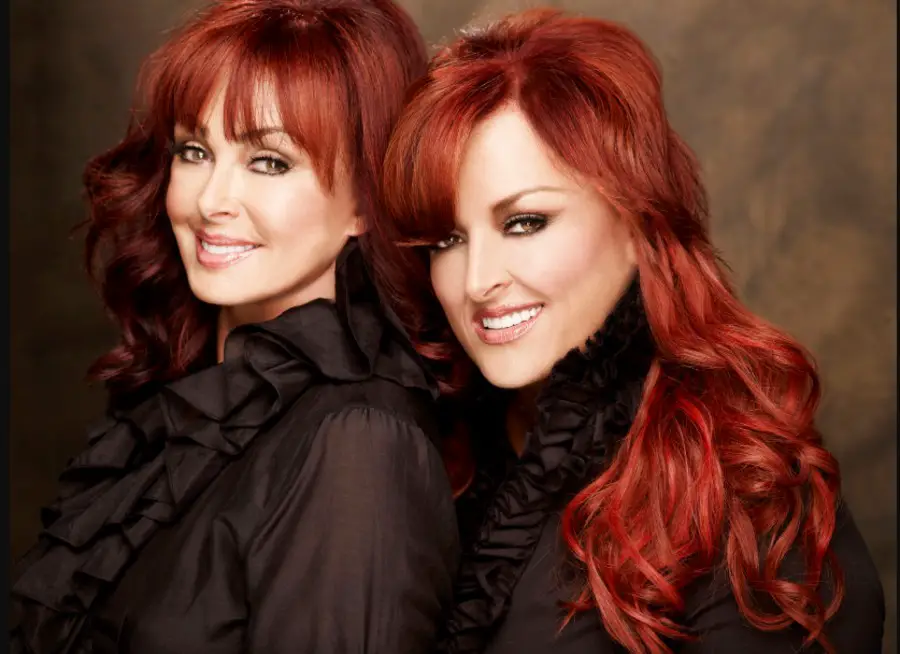 The Judds will embark on their farewell The Final Tour later this year, Both a sweet reunion and a chance to say goodbye, the mother and daughter duo admit to having mixed emotions as they prepare to hit the road.
"I never had family that loved me, supported me, or encouraged me," Naomi Judd tells CMT. "The fans are my family of choice. It's crazy because when I'm on stage, it's the only time I'm not afraid or lonely. It's like a giant bear hug for me. I dreamed about this every night for 31 years. It's been 31 years since we were The Judds."
Wynonna Judd, who launched a solo career after The Judds disbanded in 1991 amid Naomi's Hepatitis C diagnosis, is preparing herself mentally and emotionally, to embark on the 10-city tour.
"As long as I remember not to get bogged down in the details, I'm good," Wynonna says. "As long as I remember to celebrate and not worry. I'm at that age where I'm enjoying all of it. I used to dread it because I'm so shy."
After not touring together for years, both mother and daughter still can't quite believe they will son be on the road together.
"It's like I'm outside looking in and on another level; I've been doing it for 38 years," Wynonna says. "There's a lot happening all at once."
"And I'm too old to grow up now," Naomi adds.
When The Judds announced their The Final Tour, both Naomi and Wynonna shared their excitement about getting to perform in front of their fans one more time.
"The fans have always been my family of choice," Naomi said. "I love them dearly, so I'm chompin' at the bit to belt out our hits and reconnect with them once again. The cherry on top is singing with my beloved, wild and extremely talented daughter… the best singer of any genre, Wynonna! She asked me if I was still going to twist, twirl and crack jokes. I answered, 'Heck yeah! I'm too old to grow up now!'"
"What I'm looking forward to most is celebrating Judd music with the fans," added Wynonna. "Mom and I have had quite the journey over the last 38 years, and the fans have been with us through it all. This tour is a celebration for them!"
Martina McBride will join The Judds on select dates on The Final Tour. See a list of dates below. Details can be found at TheJudds.com.
The Final Tour 2022 Dates
Sept. 30 Van Andel Arena – Grand Rapids, Mich.*+
Oct. 1 Huntington Center – Toledo, Ohio*+
Oct. 7 Denny Sanford Premier Center – Sioux Falls, S.D.*+
Oct. 8 Resch Center – Green Bay, Wisc.*+
Oct. 14 Gas South Arena – Duluth, Ga.*+
Oct. 15 Propst Arena at The Von Braun Center – Huntsville, Ala.*
Oct. 21 Choctaw Grand Theater – Durant, Okla.**+
Oct. 22 Dickies Arena – Fort Worth, Texas**+
Oct. 27 Mississippi Coast Coliseum – Biloxi, Miss.*
Oct. 28 Bridgestone Arena – Nashville, Tenn.*
++with very special guest Martina McBride