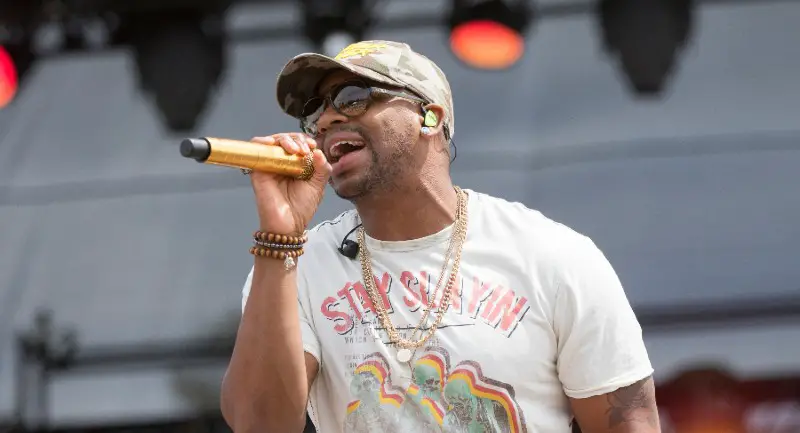 Jimmie Allen is one of the reigning hitmakers in country music, a success he attributes to watching artists, of all genres, over the years. Allen knew at an early age that he wanted to sing country music, a craft he is still honing by watching how some of his heroes and peers perform.
"There are so many artists in country that I look up to when it comes to songwriters and entertainers," Allen tells Pollstar. "I look at some as entertainers and I look at some as having that capacity of being great people. I've learned so much this year from Luke Bryan, watching him do his thing and diversify his catalog into television. I've learned so much from Carly Pearce, my favorite female vocalist. I learned so much from Ashley McBryde, who is so real and authentic. I learned so much from Thomas Rhett. They all have something special that they bring. And it's about finding what someone does that is great and learning from, and strengthening your weaknesses through what you see in other people."
The 36-year-old is a fan of plenty of people within country music, but he is also quick to point out, without naming names, that some artists are doing very little to make the genre stand out.
"We've been letting bad songs pass for years and we're washing down the brand with lazy songwriting, and with lazy concerts.," Allen maintains. "As artists, we're the only ones that can save country music and it goes into our effort. And that's why I'm so glad to see other artists do it. And I never look at other artists as competition. I look at other artists as ways to motivate each other when someone writes a great song. 'Oh my gosh, that's a great song. I need to go write a great song and keep the standard of country music at greatness' … The fans want to hear great songs. That's how you make country music diverse.
Allen has come a long way since his early days in Nashville, when he lived out of his car, and would cut a McDonald's sandwich in half so he could eat for two days. While he hopes people recognize his tenacity and determination, what he doesn't want is their pity.
"Know your struggles just as you struggle," Allen reflects. "Just because I lived in my car doesn't mean people should play my music. Well, people should play my music because it's good! And then my struggle is what should inspire other people that are struggling to still create greatness. That's where your story comes in handy, in the connection you have to people. That's the humanity."
Allen's latest album, Bettie James Gold Edition, which features Brad Paisley, Keith Urban, Little Big Town and more, is out now. Find music and tour dates here.