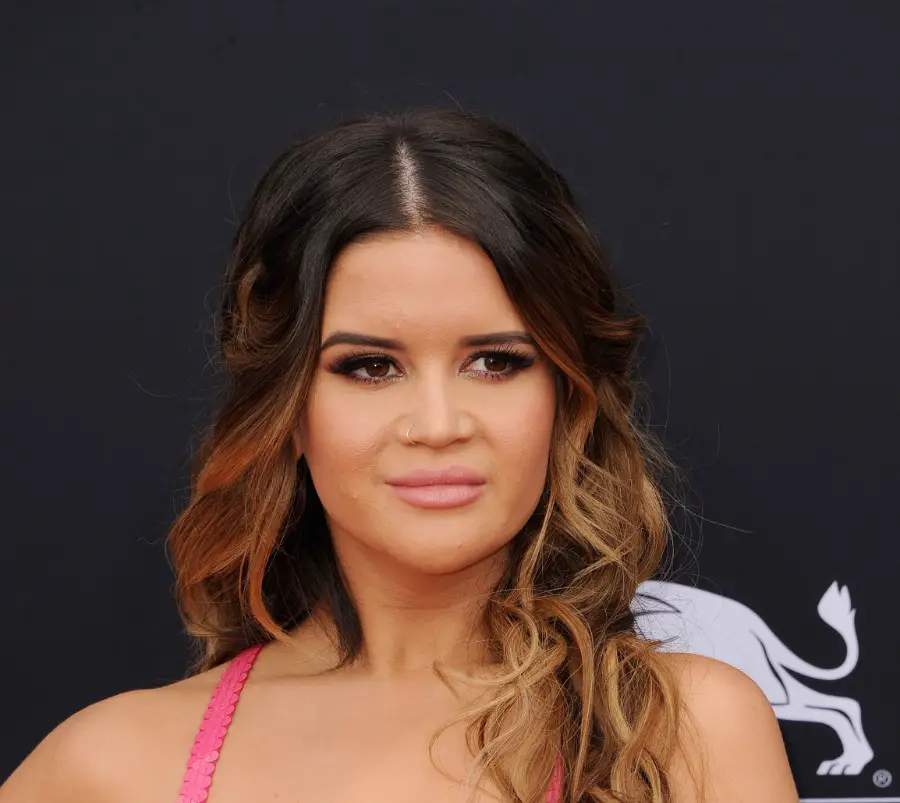 Maren Morris has never been afraid to speak her mind and use her voice, now more than ever. The 30-year-old released her new single, "Better Than We Found It," inspired by the current political division and unrest, and her desire for her son, Hayes, to have a better world than the one he currently lives in.
"I was feeling really down after the Democratic and Republican conventions," Maren admitted to her record label. "I try to stay as plugged in as I possibly can, but whatever side of the aisle you're coming from, it's just been such a divisive, heavy time for our country. And I was booked for a write that Friday after all the conventions had ended. I was with Jessie Jo (Dillon) and Laura (Veltz) and Jimmy Robbins, and I just did not feel like writing that morning, but I obviously wanted to see them. And so I think we all were in the same headspace. We're like, 'How do we write some sort of fun weekend party song right now when our country is torn down the middle?' And I was like, 'Well, I guess we don't. I guess we just write what we're thinking right now.'"
It was important to Maren that her three co-writers shared her own beliefs, so they could be unified in the message they were sharing with "Better Than We Found It."
"[I said], 'I'm not going to write this song unless we state which side of the line we're on. Because whatever party you're voting for, I do believe that there is a right and a wrong with human issues, and so those aren't political or partisan to me,'" Maren recounted. "So I said, 'If we're going to write this song, I'm not going to do the kind of beating around the bush, not stating where you stand part of it, where everyone can just listen to it and move on with their day. I want to be real here.'
"Those were the three to write it with if I was going to do that," she continued. "And also, I think being a new mother, it's given me this perspective of protection and also fear of him growing up in this world. And so that added almost like a hopeful layer to it because it was like, 'Oh my gosh, I hope that I leave this world for you better than I found it,' and that gave it a layer of hopefulness and not feeling hopeless."
Maren realized after the four of them wrote "Better Than We Found It" that the song had an urgency to it, which is why she released it as soon as it was finished.
"I just realized … how amazing and timely would it be to try to get this song out before the election," she shared. "Just as a reminder to our country that we still have time to get on the right side of history and to leave something better for our kids, for the next generation."
Maren recently endorsed Democratic candidate Joe Biden, while speaking during the virtual I Will Vote Democratic fundraiser.
"I voted early for Joe Biden and Kamala Harris, and for Democrats down the ticket here in Tennessee because we need leadership that is kind, compassionate and that cares," Maren said in part, in a video she shared on social media. "Leadership that will unite us to overcome this pandemic, to put us back to work again, end systemic racism and work every day to ensure we leave this world to our kids in better shape than we found it."