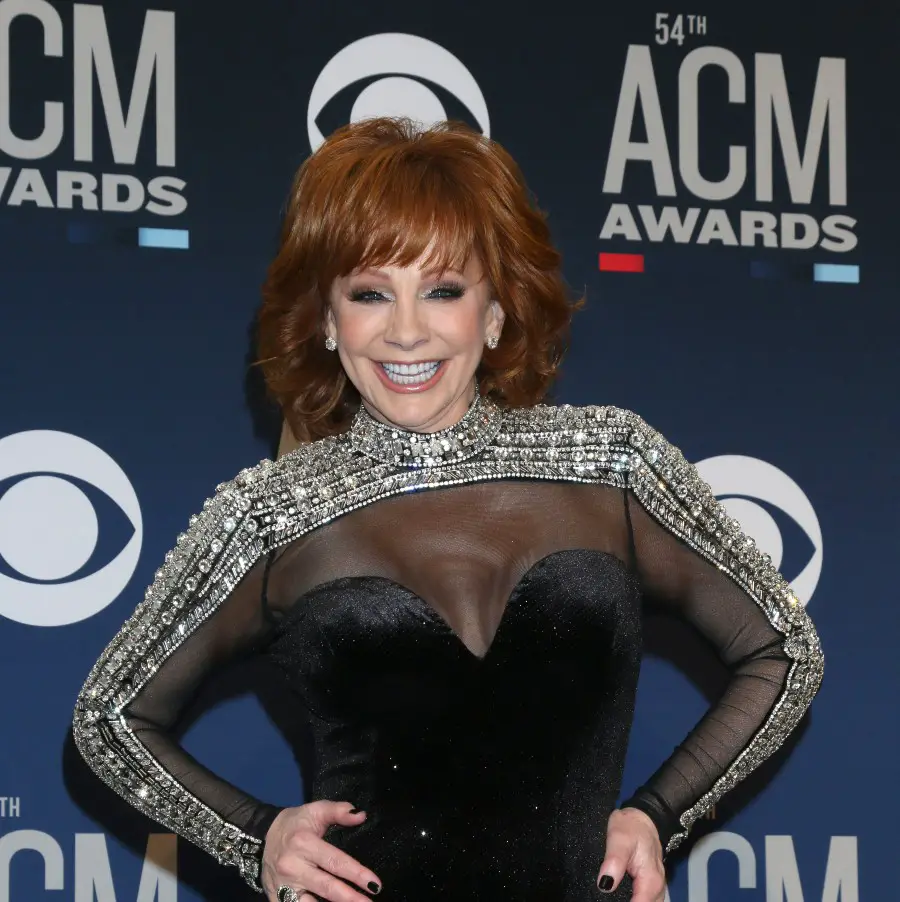 Reba McEntire has never been one to rest. The 65-year-old has spent more than 40 years as one of the most unstoppable forces in country music, thanks to her never-ending work ethic. But as 2020 forced everyone, including music superstars, off the road and away from the public, Reba was forced to take a break, in many ways for the first time ever.
"It's changed me," Reba told Sounds Like Nashville. "First of all, it slowed me down. I go 900 mph all day long. I'm exhausted when I lay down and I sleep really well, but I love life and I enjoy doing what I do, so I just re-channeled that to try to be more creative. I've even co-written a few songs."
"I'm getting out in nature, enjoying what God has given us," she continued. "I've got a garden. I've got a horse. I've got a little farm that I'm just enjoying so much, the peaceful slow down."
Reba is quick to point out that, although she is grateful for her time to recharge, she knows it is because of an illness that has wreaked havoc for so many.
"I haven't had this much time off since I was in high school, so it's been a reward and a joy to me," said the singer. "My heart goes out to all the folks who have been sick and who have lost loved ones. My heart goes out to them and to anybody who is suffering and hurting with this illness. It's not a nice illness at all. It's hateful, but I do need to say honestly, I have enjoyed the rest. I've enjoyed the time off to be creative, but mainly to be still, just to be still. I've loved that tremendously."
Reba started her quarantine in Oklahoma, where she spent time with her family after the death of her mother. Since then, she has been enjoying time with friends, and her new boyfriend, CSI: Miami actor Rex Linn, albeit with a few precautions in place.
"I have not secluded myself. I'm way too much of a people person," Reba acknowledged. "The thing that is the hardest is I can't hug anymore. That hurts worse than anything. I can't shake hands. Daddy always told us, 'You look them in the eye and you shake their hands,' so that's two things that's very foreign to me, but it's for their safety as much as it is for mine. That's why I wear a mask no matter where I go. If I do go out, I wear a mask.
"I stay away from people as much as I can," she added. "It's funny; they still want pictures and they want to hug. I just have to say, 'Guys, we just got to keep our distance,' but it's for their good. I'm not surely a snob about it at all, and I never want to hurt anybody's feelings."
While 2020 has had its challenges, in many ways, the Grand Ole Opry member is optimistic that things will eventually be better in the end, for everyone.
"I hope our new normal is a better new normal," Reba shared. "I hope we're nicer. I hope we're kinder. I wish all this hate and anxiety would go away. I don't know if everybody is penned up and just needing the release, but I wish that would definitely go away. I want a better new normal."
Reba will co-host the 2020 CMA Awards, along with Darius Rucker. The show, which will be virtual this year, will air from Nashville's Music City Center on Wednesday, November 11, at 8:00 PM ET on ABC.