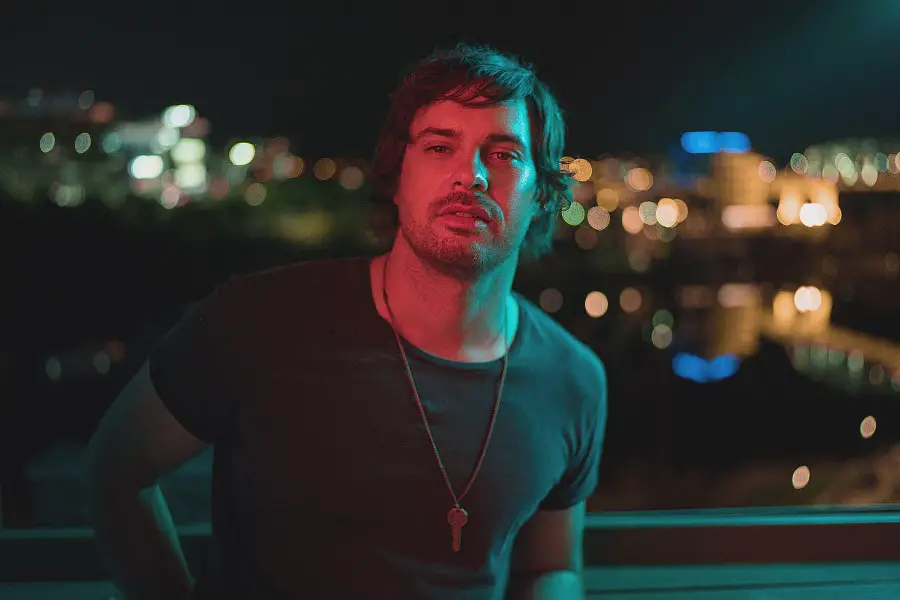 Matt Stell is back at radio with his new single, "That Ain't Me No More." The song, which follows back-to-back No. 1 hits, with "Prayed For You" and "Everywhere But On," is one Stell didn't write, but it resonated with him just as much as if he had penned it himself.
"I decided to cut 'That Ain't Me No More' because it was for me, just from first listen, it hit me in all the ways that I love for country songs to hit me," Stell tells Everything Nash. "It had energy. It had some weight to it because of the heartbreak angle. And then it was also kind of a new take on something  that's pretty classic in country music, which is the love loss type of thing. And those are, for whatever reason, my favorite kinds of song, And also, the melody, it checks all the boxes there.
"When I heard it, I knew that I wanted to hear it again, and that's usually a pretty good sign for me," he adds. "From there I sent it on to my team, and they all felt the same."
Stell got to perform "That Ain't Me No More," during the virtual Country Radio Seminar last week, earning a coveted spot on the New Faces Show, which has been credited with helping boost the careers of artists like Tim McGraw, Taylor Swift, Luke Bryan, Cole Swindell and more. With an audience full of radio executives, and so much of the success of country artists still connected to radio, Stell is profoundly grateful for the opportunity.
"It's a huge deal for me," Stell reflects. "Country radio has been the biggest part of me having a career, and me being able to create and play music for a living. To get to play a show for that group of people that I've made friends with quite a few of them. And then, just to be recognized as somebody who might be a new face in the genre — that is how I learned about what music was. It's really great."
"That Ain't Me No More" isn't from Stell's latest Better Than That EP, released last fall, but that doesn't mean fans won't hear more songs off the project in the future.
"I'm really proud of that EP," Stell boasts. "I think what will end up happening is … who knows? I got a text message with a song in it, and it totally changed our trajectory of what a timeline on what a single would be. So I don't even want to say what might or might not happen, but there are a few songs on that EP that I'm really proud of. The title track 'Better Than That,' is one of my favorite songs that I've ever been a part of all the way around. 'Look At Me Now,' that song is a great song that does something that I don't do that easily, which is write love songs all the time."
"Those two songs, and 'Say It' is another one that I love off that project. We'll just kind of see. I've got a lot of stuff from there that I'm proud of. Luckily I live in a world where, I have a great team around me, label and management-wise that helped make those decisions a little easier on me because I can get kind of down in the weeds with the songs. And it's nice to have their perspective."
All of Stell's music can be found at MattStell.com.