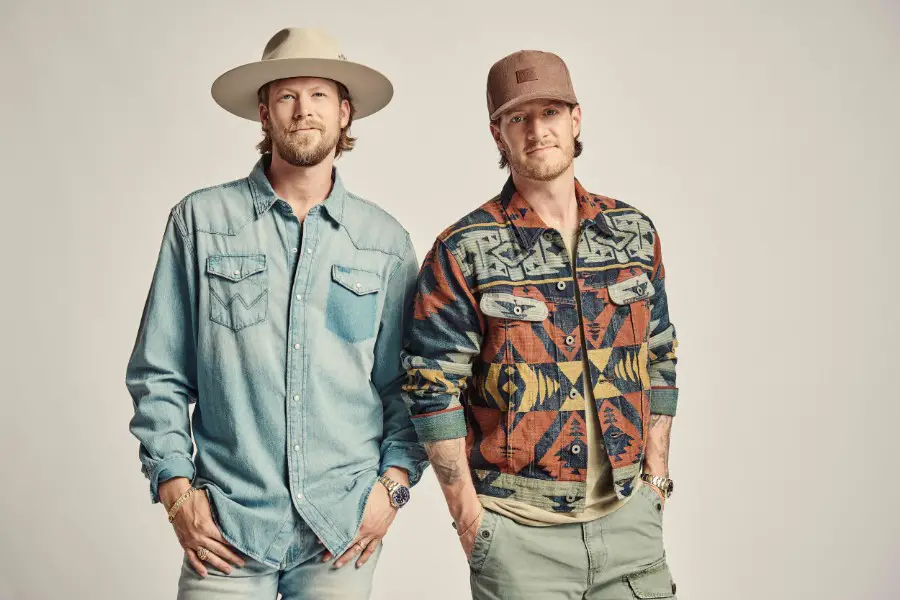 We now know when Florida Georgia Line's May We All musical will premiere! The musical, with songs by Tim McGraw, Dolly Parton, Keith Urban and more, will make its debut at the Tennessee Performing Arts Center (TPAC) in June of 2022.
"TPAC is looking forward to welcoming everyone back to the theater again, and we can't wait to share all the new and uplifting arts experiences we have in store for you next year," says Jennifer Turner, TPAC President and CEO. "We're delighted to host the world premiere engagement of MAY WE ALL in the summer of 2022. It's the perfect opportunity for fans of musical theater and fans of Country music to unite here in Music City for this special presentation before the launch of a national tour."
The Nashville premiere will serve as the beginning of a national tour, taking May We All across the country. The musical is being produced by Lively McCabe Entertainment (Executive Producer Michael Barra) and Brian Kelley's own CuzBro Productions company.
"We're so excited for MAY WE ALL to be in residence in Nashville next summer," says Lively McCabe Entertainment Executive Producer Michael Barra. "Music City followed by a coast-to-coast tour has been our goal for this show since day one, and the overwhelming response from Country music fans has granted us the opportunity to achieve this milestone."
The musical is inspired by FGL's 2016 collaboration with McGraw on "May We All." The story follows the story of an aspiring singer, returning home after a rough start in Nashville. Kelley and his Florida Georgia Line partner Tyler Hubbard contributed two original songs for the musical.
Other artists whose music appears in May We All include Sara Evans, Kenny Chesney, Brooks & Dunn, Shania Twain, Kacey Musgraves, Chris Stapleton, Little Big Town, Miranda Lambert, Rascal Flatts, John Denver, Patsy Cline, Johnny Cash, Loretta Lynn,The Chicks, Old Dominion, Jessica Andrews, and LOCASH, among others.