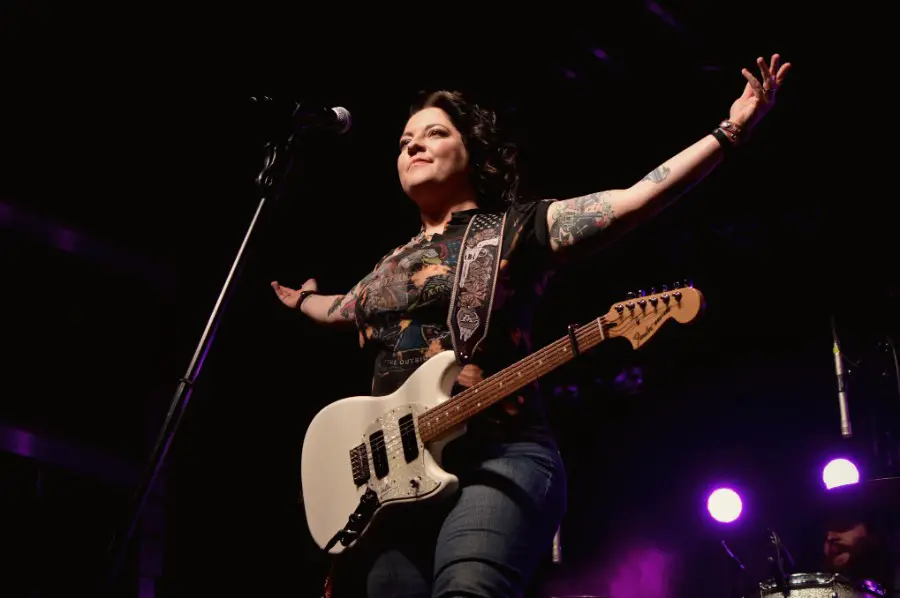 We now know which rising stars will be performing for the 2021 CRS New Faces Show, and what a lineup it is! Ashley McBryde, Matt Stell, HARDY, Tenille Arts, and Travis Denning will perform for the music industry show, which will be virtual this year because of COVID-19.
The five artists were narrowed down from an original list of nominees that also included Niko Moon, Ryan Hurd, Parker McCollum and Jameson Rodgers. To be nominated to perform, an artist must have at least one, but no more than five, singles that reach the Top 25 on the MediaBase Country Chart, or at least one but no more than five Top 25 singles on the BDS-based Country Chart during the qualification period, which this year was November 1 through October 31.
The annual Country Radio Seminar event, dubbed CRS 2021: The Virtual Experience this year, will take place over four days, from February 16 to 19 this year, instead of the typical three days, with all activities taking place online only this year. Luke Bryan will speak for the CRS Artist Interview, while Thomas Rhett will headline the Bob Kingsley's Acoustic Alley lineup, with more performers expected to be announced in the near future.
"Now, everybody can come to CRS,"  CRB Executive Director RJ Curtis said in a statement, explaining why they decided to not have anything in-person in 2021. "Our expanded, four-day CRS 2021: The Virtual Experience will be an uncompromising event, providing attendees with more than 14 educational sessions, four morning networking events, three lunchtime performances, four interactive workshops, all-day networking, Bob Kingsley's Acoustic Alley, and, for the first time in CRS history, a New Faces of Country Music ticket with every registration."
The news of Ashley performing as part of the prestigious New Faces Show comes shortly after she  also received a Grammy nomination, for Best Country Album of the Year, for Never Will.
"It's the coolest thing that can happen to you," Ashley tells Everything Nash, speaking of the Grammy nod. "We're all struggling. We have been and still are with what is happening. When the life that you know just disappeared, we all went through this awful depression. I love this record so much. We haven't gotten to tour, and by the time we get to tour again, it's gonna be time to make a new record. I was so sad because I didn't know if this album was going to get the legs that I wanted it to have."
Find more information on the New Faces Show and other CRS Events at CountryRadioSeminar.com.