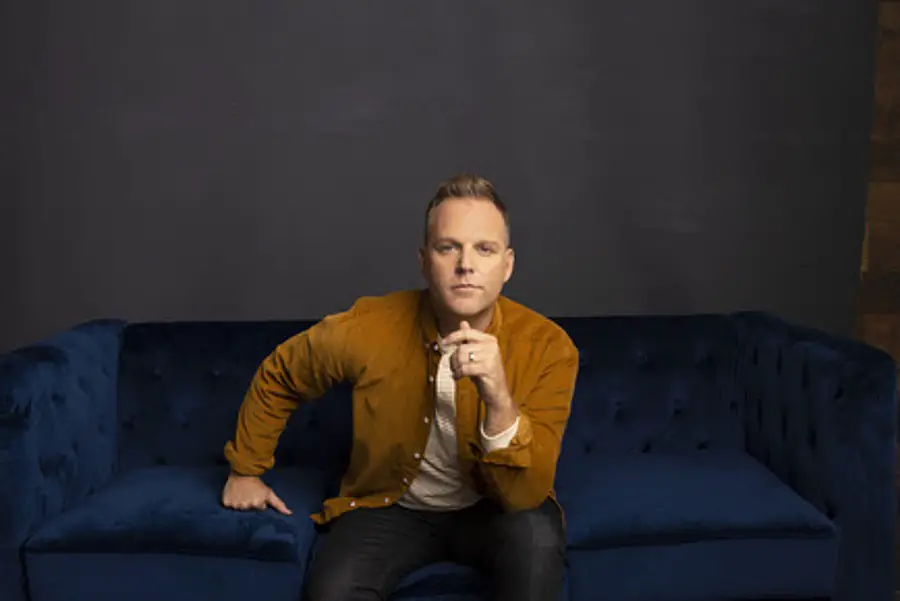 Matthew West's latest single is quickly climbing the Christian music charts. "Me On Your Mind," written by West along with Anne Wilson and Jeff Pardo, was inspired by West's own faith, especially in recent years.
"I don't know if I'm getting more emotional or what, but my songs are making me cry more than ever," West tells Everything Nash with a laugh. "'Me On Your Mind' is this song about just that moment when you feel like God is trying to speak directly to you, and then you're amazed by it. I thought 'Why would He even pay attention to me?'  I don't know if you've ever heard a song and you thought, 'Man, that song's speaking to me, That song's for me.' Or maybe you've read a Bible verse and thought, 'Wow, I needed to hear that today.' The thought that God was not surprised by that, that it was all part of his design, is really what inspired me to  write that song."
West wanted to encourage his fans with "Me On Your Mind," but he insists the song was also written to encourage him as well.
"I  think a lot of times I sing in a lot of songs and tell people, 'Hey, God loves you,' but sometimes what I forget about is this fact that God likes us too," West reflects. "And sometimes I think that's harder to believe, because a lot of times I look in the mirror and I don't really like what I see. I think 'God, are you sure? Are You sure You still love me, and You like me?' I'm reminded when I open scripture that the Bible says I'm fearfully and wonderfully made that, that God said, 'I know the plans I have for you.' I was His idea and I'm on His mind."
"Me On Your Mind" follows West's deeply-personal "Wonderful Life," written about a fan-turned-friend,  Ron Janca, who reached out to West as he was nearing the end of his struggle with ALS. West and Janca connected online, with their initial encounter profoundly changing West, forever.
"When I got on the Zoom call, I could just tell there was something different about him," West recalls. "Here he was in hospice care, and yet he seemed to have peace on the call. He spent the entire time encouraging me. I was just so moved by that. We sang together, and I talked with him, and it just wound up being a really special interaction. Little did Ron know that at that point, I was actually really struggling in my own life. I was just really discouraged. We all know what 2020 was like for us. Most people were hurting in some way in 2020, and I was no different. My tour bus was parked. I was trying to keep my family's spirits high. I was trying to take care of all my employees and everything, and so, I was pretty discouraged. And here a guy like Ron is on a Zoom call encouraging me.
"I just couldn't shake the thought that he was spending some of his last words, some of his last minutes on earth, with me, a complete stranger," he adds. "He was seeing beyond his own need to help encourage me. That really moved me. I'll never forget it."
Find "Me On Your Mind," "Wonderful Life" and all of West's music at MatthewWest.com.