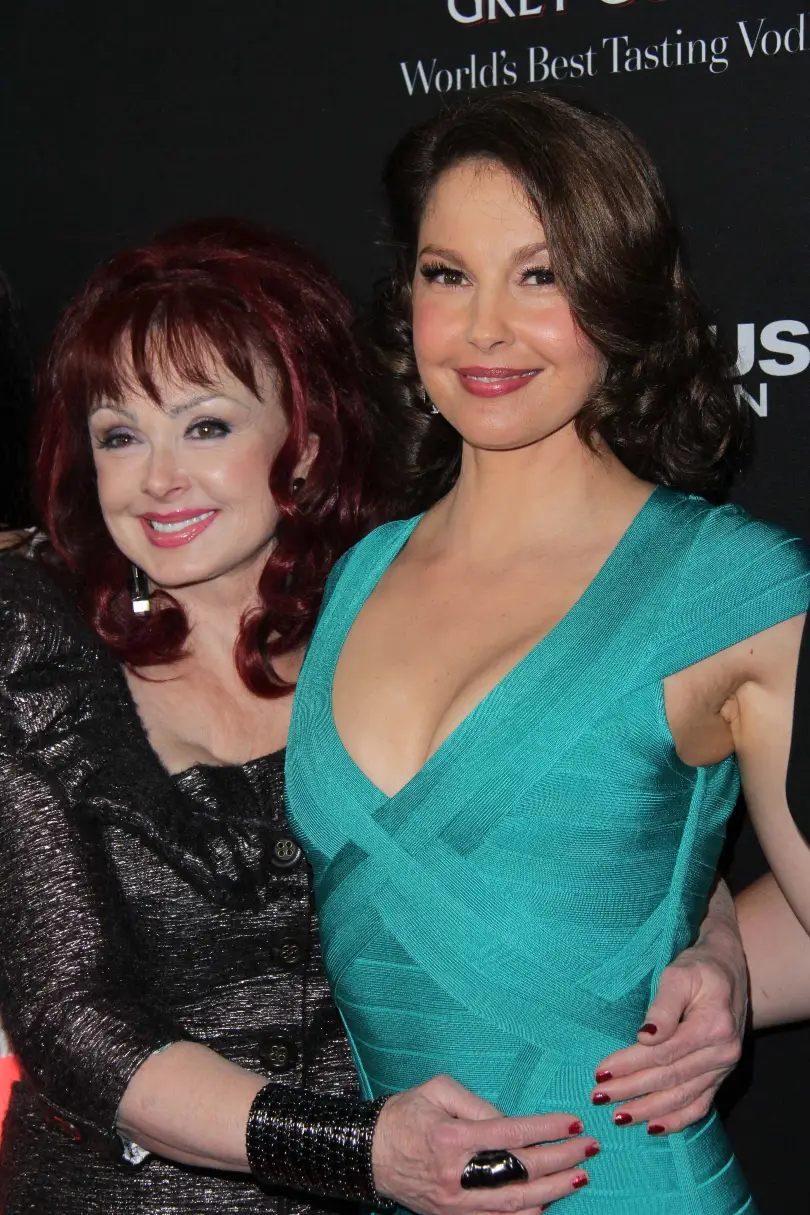 Ashley Judd is speaking out about the loss of her mother, Naomi Judd, who passed away on April 30. Although uncomfortable, it is because Ashley, Naomi and Wynonna Judd are all celebrities, the actress wanted to address Naomi's death, and the circumstances surrounding it, before the tabloids were able to further speculate on the details.
"I appreciate so deeply, and really want to start by thanking everyone for their outpouring of love and condolences, and that my sister and I have a debt of gratitude," Ashley shared on Good Morning America. "And I also want to address why we're doing this. And I say 'us.' I'm here as an individual, sitting with you by myself. But both Sister and Pop have sort of deputized me in certain ways to speak on behalf of the family at this early time, before things about the 30th of April become public without our control."
It was Ashley who made the painstaking discovery of Naomi, who Ashley reveals used a firearm to end her life. It was a tragic final chapter to a life filled with very high highs, becoming one of the legends in country music, along with heartbreaking lows, due to her ongoing battle with mental illness. Naomi passed away one day before The Judds were inducted into the Country Music Hall of Fame, considered by many to be the highest pinnacle of success in country msuic.
"My mother knew that she was seen and that she was heard in her anguish," Ashley maintains. "And that she was walked home. She was walked home. When we're talking about mental illness, it's very important to be clear and to make the distinction between our loved one and the disease. It's very real. It lies. It's savage. And my mother, our mother, couldn't hang on until she was inducted into the Hall of Fame by her peers. And that is the level of catastrophe of what was going on inside of her, because it built a barrier between the regard in which they held her couldn't penetrate into her heart, and the lie that the disease told her was so convincing … Her brain hurt. It physically hurt."
Naomi's struggle with mental illness is one that Ashley and Wynonna have both been aware of for years,  shaping Naomi's relationship with her daughters.
"I really accepted the love my mother was capable of giving me, because I knew she was fragile," Ashley says. "So when I walked around the back of their house and came in the kitchen door, and she said, 'There's my darling. There's my baby,' when she lit up, I savored those moments. And every time we hugged, she drank me in. I was very present for those tactile experiences, because i knew there would come a time when she would be gone, whether it was sooner or whether it was later. Whether it was by the disease or another cause."
While the cause of Naomi's death will forever be a heartbreaking part of her story, Ashley wants people to remember her not for the way her life ended, but for the way she lived her life to the fullest.
"Mom was a brilliant conversationalist," boasts her daughter. "She's a star. She was an underrated songwriter. And she was someone who suffered from mental illness, and had a lot of trouble getting off the sofa, except to go into town every day to the Cheesecake Factory where all of the staff knew and loved her, and I know everything about them, because she told me everything about them … Just an unfailingly kind, sensitive woman. She was very isolated in many ways because of the disease. And yet there were a lot of people who showed up for her over the years."
A memorial service, Naomi Judd: A River of Time Celebration, will take place on Sunday, May 15, at the Ryman Auditorium. The service will air live, commercial-free, at 6:00 PM ET on CMT.
If you or someone you know is in crisis, help is available 24/7 from the National Suicide Prevention Line at 800-273-8255.