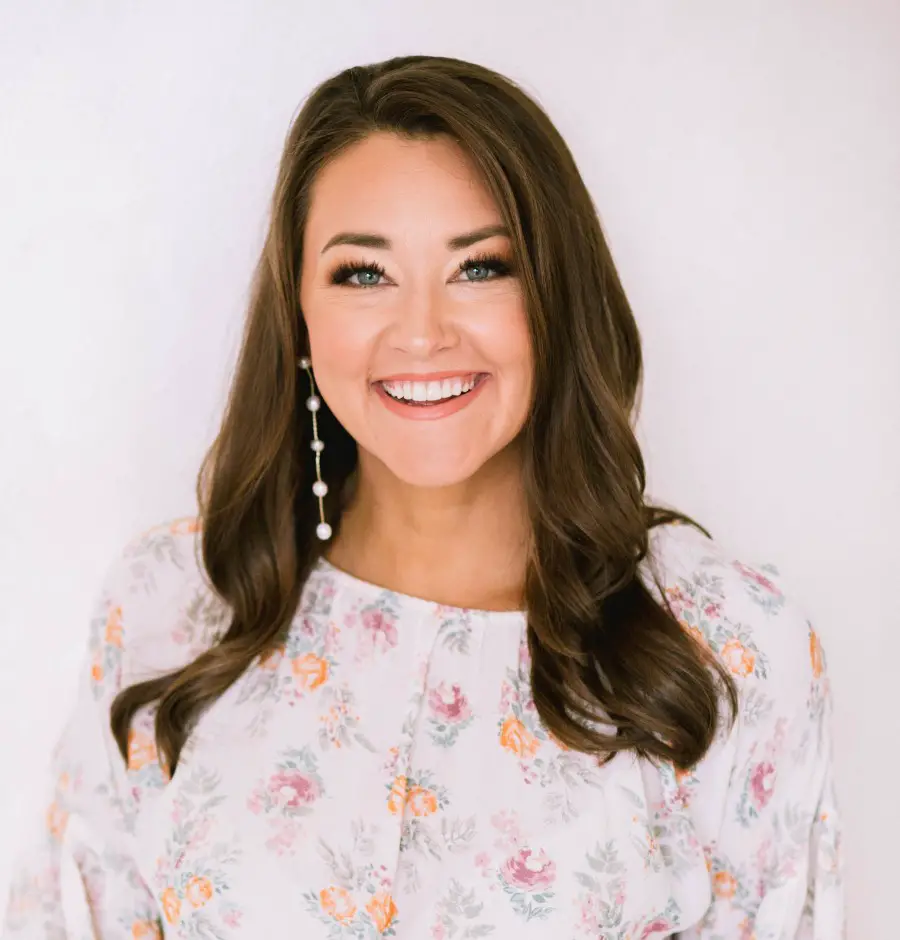 Mattie Selecman isn't letting grief stand in the way of helping others. The daughter of Alan Jackson, who writes about the loss of her husband, Ben Selecman, in her new book Lemons on Friday, is the co-founder of the non-profit, NaSHEville, which supports orphans, human trafficking victims, widows and more.
Selecman started working with NaSHEville after closing her Nashville restaurant, Salt and Vine, in 2018.
"Less than a month after I had closed Salt and Vine, I got a call from my now business partner, Brooke [Tometich]," Selecman tells Everything Nash. "We were friends, but we weren't close. We had a very close mutual friend."
It was through that mutual friend that Tometich reached out to Selecman, to see if she wanted to help with NaSHEville, never imagining how big of a role Selecman would ultimately undertake.
"I have an idea for this merchandise brand that will give back to nonprofits serving women and probably children," Selecman recalls Tometich saying. "I need somebody to do a blog for me. I just want to put inspiring content out there for people who follow us and support us. Would you wanna have coffee?"
Selecman, who says she never even took a business class in college, knew as soon as Tometich reached out that it was a cause she could proudly support.
'It felt like such a spiritual nudge of, this is where I need to be," Selecman remembers. "I called her and I said, 'I don't know why, but I'd love to partner with you on this. I think this is what I need to do. And I'll do the blog and I'll do a podcast. I'll be the content person for the people who support us, and obviously help you build the business as best I can.'"
Selecman began working with Tometich in July of 2018, shortly before Ben passed away.
"Ben helped us build it," Selecman says of creating the infrastructure for NaSHEville. "That's part of what was so special to me. [Tometich's] story is that she's an adoptive mom, and that was the catalyst for her wanting to give back. We knew we would give back to orphans or vulnerable children, birth moms, foster care, everything that sort of encapsulates that category. And then, we went to scripture and it says over and over 'Take care of orphans and widows.' And so we were like, 'Well, I don't have any idea what that's gonna look like.' I was 28, she was 30 at the time. And we decided that would be our second mission because of scripture."
Selecman had no idea that she would become a widow just as NaSHEville was getting off the ground. It was her husband who encouraged Selecman and Tometich to help victims of human trafficking, a growing problem in Nashville.
"Ben worked at the district attorney's office," Selecman says. "He was an attorney for Davidson county. He worked heavily with trafficking victims and the drug courts and stuff. He was like, 'This is very bad here.' This was three years ago. People didn't realize even then how drastic of a problem it was, and how Nashville was a hub for it.  And so he helped us build that out and start working with those organizations, serving those women."
If there is a silver lining to the grief Selecman endured, it was that she found a way to use her sadness and sorrow to help and serve others.
"His accident happened and he passes in September and I've already committed to do this," shares the 31-year-old. "We were supposed to launch in September and we obviously pushed it back a little bit, but it was just like in real time, I became the poster child for the widow, for this organization. We had no idea how we were gonna serve widows to begin with, or what that would even look like. To me, it was such a confirmation that God was gonna have me in this, because He is already put me in this place."
The process of grieving her husband ultimately served as inspiration for Selecman to pour her heart and soul into NaSHEville, and the various ways the organization could serve and help others.
"I'm not gonna let this pain lack purpose," Selecman says. "That was my prayer from the beginning. If I'm gonna have to walk through this, I need it to matter. And so by way of NaSHEville, it really has. We've grown and tried to expand in the last three years. We're all online, so it's very easy, and we're very grateful for that after COVID, to not have had a brick and mortar place … These three groups that we advocate for and give to financially, they are hard topics, particularly the trafficking and the widow topics, because people don't want to think about that being a reality. They don't wanna consider that this could happen to them or that it happens down the street from them.
"And so I would say, just try to open your heart to the things that are hard to hear," she adds. "I think part of what we have done is try to be a bridge between the organizations who are doing really hard work. They're dealing with the trauma and the rehab and the healing and all of that sort of stuff, and be a safe place where people can come to ask questions or come to learn more."
NaSHEville includes the blog and podcast, She's In the City, as well as an online store. Find more information at NaSHEville.com.
Lemons on Friday is available for purchase here.*
*Everything Nash has an affiliate relationship with Amazon, which means we may receive a small commission from purchases made through links on this page, at no additional cost to the authors or consumers.