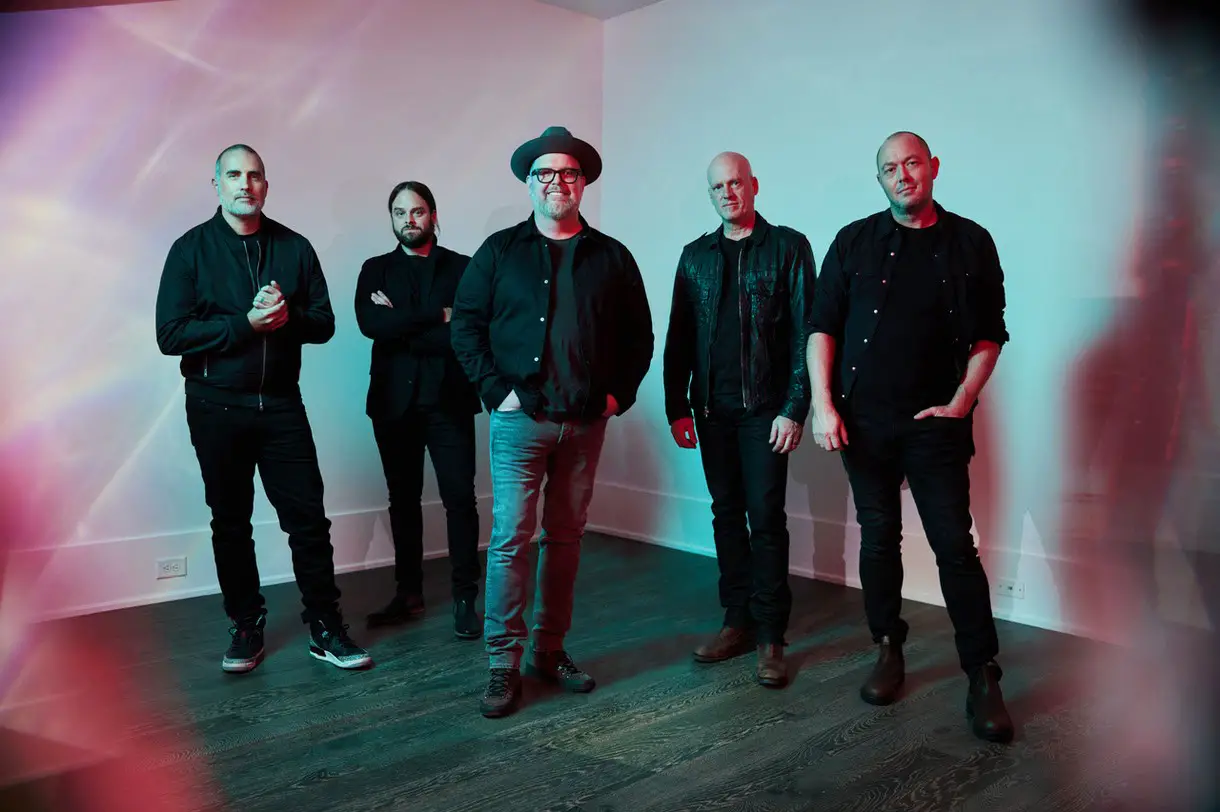 MercyMe has a new tour kicking off, and a brand-new single! The award-winning group wil begin their MercyMe Live Tour on October 20, in Saginaw, Michigan, and perform in 19 cities, wrapping up the tour on November 20 in Norfolk, Virginia.
The news of the tour comes as MercyMe's latest single, "Then Christ Came," begins its ascent up the charts at Christian radio. The song, was originally written by MercyMe's lead singer, Bart Millard and David Leonard, and slated for MercyMe's 10th studio album, Inhale (Exhale), which was released last year. Although the song wasn't finished in time to make it onto the project (and was included on the record as a demo only), in hindsight, Mallard is grateful that they were forced to wait, making "Then Christ Came" the best version it could possibly be.
"We are just so excited with how it turned out," Millard says of the song. "Sometimes we over-complicate things trying to come up with new, creative ways to sing about Jesus. But the message of this song is simple in that it's about who I was before, and then Jesus showed up, and now everything has changed. We love how it turned out and hope you like it, too!"
Mallard enlisted the help of Phil Wickham and Jason Ingram to help bring his full idea of "Then Christ Came" to life. MercyMe also received well-deserved acclaim for one of their previous hits, "Say I Won't." The song was written about Gary Miracle, a former crew member of MercyMe, who lost both arms and legs, after battling a serious illness.
"Whatever God's got for me, I just want to be faithful, and walk down that path knowing, believing and trusting that He is good," Miracle said of his experience. "This was His plan and everything's going to be okay. And if along the way my fight and my drive can inspire you to walk through a difficult season of your life, then I'm all in."
Rend Collective and Andrew Ripp will serve as special guests for all dates on the tour. See a list of dates on the upcoming MercyMe Live Tour below. Find music and tour dates at MercyMe.org.
"

MercyMe

 Live 2022" Tour Dates:
Oct. 20 — Saginaw, MI
Oct. 21 — Peoria, IL
Oct. 22 — Milwaukee, WI
Oct. 23 — Ft. Wayne, IN
Oct. 27 — Roanoke, VA
Oct. 28 — Reading, PA
Oct. 29 — Wallingford, CT
Oct. 30 — New York, NY
Nov. 3 — Baltimore, MD
Nov. 4 — Boston, MA
Nov. 5 — Williamsport, PA
Nov. 6 — Cleveland, OH
Nov. 10 — Jackson, MS
Nov. 11 — Springfield, MO
Nov. 12 — Tupelo, MS
Nov. 17 — Birmingham, AL
Nov. 18 — Greenville, SC
Nov. 19 — Huntington, WV
Nov. 20 — Norfolk, VA