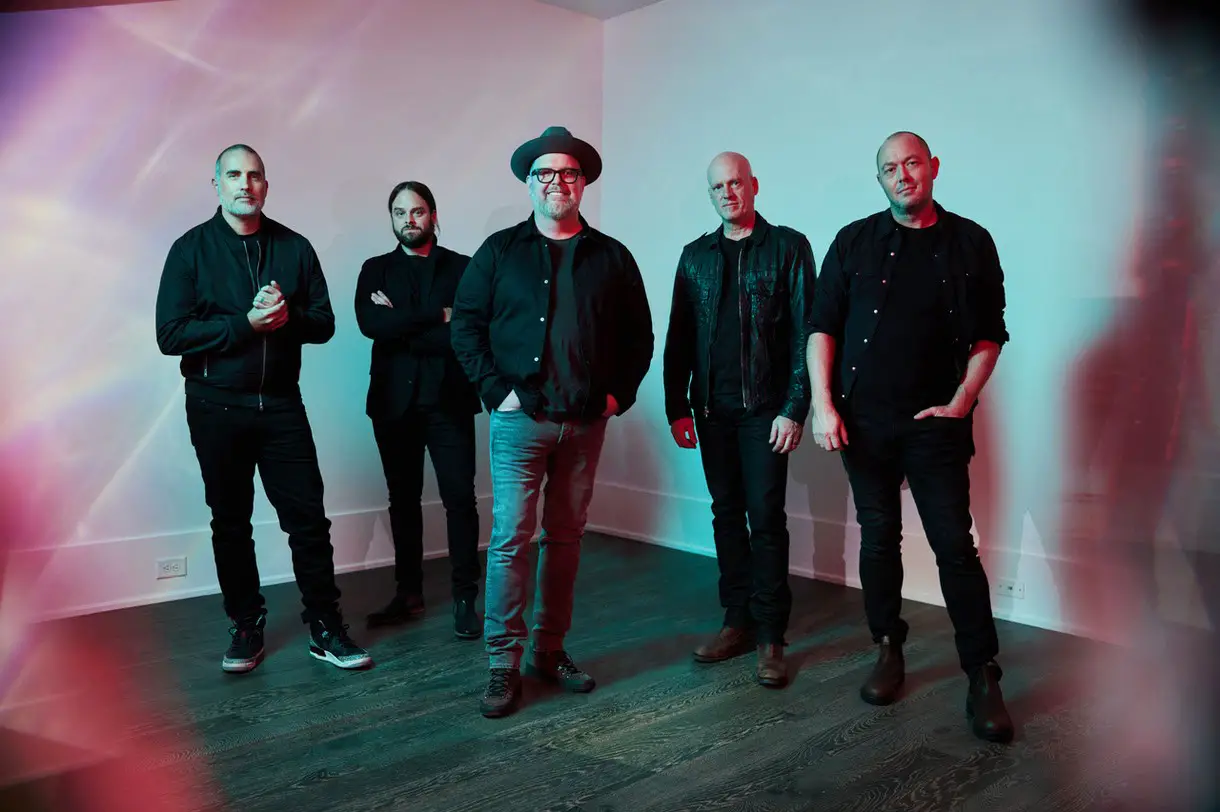 Gary Miracle was with MercyMe in the early days of the band's career, selling merchandise and driving a tour bus. Miracle has stayed close with the band ever since then, which is why their new single, "Say I Won't," is written about Miracle, and the heartbreaking journey he has been through the past few months.
After falling ill right after Christmas, Miracle went into septic shock. Although at first it seemed doubtful Miracle would even survive the illness, he was able to leave the hospital after 107 days, albeit without any arms or legs, but with the unwavering support of his wife, Kelly.
"I couldn't believe what I was going through," Miracle said in a video posted on YouTube, recalling his early days in the hospital. "Though i couldn't verbally communicate at the time, I was able to start mouthing my words, and saying letters, and Kelly was the only one who could understand me fully every single time."
Miracle has had to adjust to his life without limbs, relearning things that once used to be second nature to him.
"I had to relearn how to brush my teeth, how to take a shower, how to use the restroom, how to eat with a fork, how to eat with my stumps, because I don't have any arms right now," Miracle said at the time. "I'm waiting on those. So I'm having to relearn how to get a cup and take it to the refrigerator and put ice in it and then fill it up with water — things that I never thought I would ever have to think about in my life. But here I am, 39 years old, and I'm having to be tended to and waited on, and I hate that so much that I just feel like such an inconvenience."
Miracle has been working hard to adapt to his new physical condition, and feels optimistic about his future.
"To be able to take care of myself so that nobody else has to — that's where the drive and the fight really came in for me," he said. "All I can think about is one day driving my car and being at soccer practice and not being in a wheelchair, but actually kicking the ball to my sons again. To be able to be a part of these situations. And this may be years down the road, but I gotta figure it out."
Miracle has already come a long way, not only in adjusting to his physical body, but in growing even stronger in his faith.
"Whatever God's got for me, I just want to be faithful, and walk down that path knowing, believing and trusting that He is good," Miracle shared. "This was His plan and everything's going to be okay. And if along the way my fight and my drive can inspire you to walk through a difficult season of your life, then I'm all in.
"I don't know that I could have done it without her," he added, referring to Kelly. "Her faith and determination is a huge part of my story."
"Well I wasn't about to raise four kids by myself," she quipped.
The video for "Say I Won't" shares Miracle's story along with those of others who are overcoming insurmountable odds. The song is from MercyMe's next album.
"It's incredibly overwhelming to see Gary's situation," MercyMe lead singer Bart Millard said (via K-LOVE). "But to watch his wife and kids and what they're going through and standing by and supporting him is mind-blowing. It feels like it's a whole other level of love, and it's a crazy story."
Miracle has since received prosthetic arms and one leg. A GoFundMe account has been created to help the Miracles with ongoing expenses. Find it here.