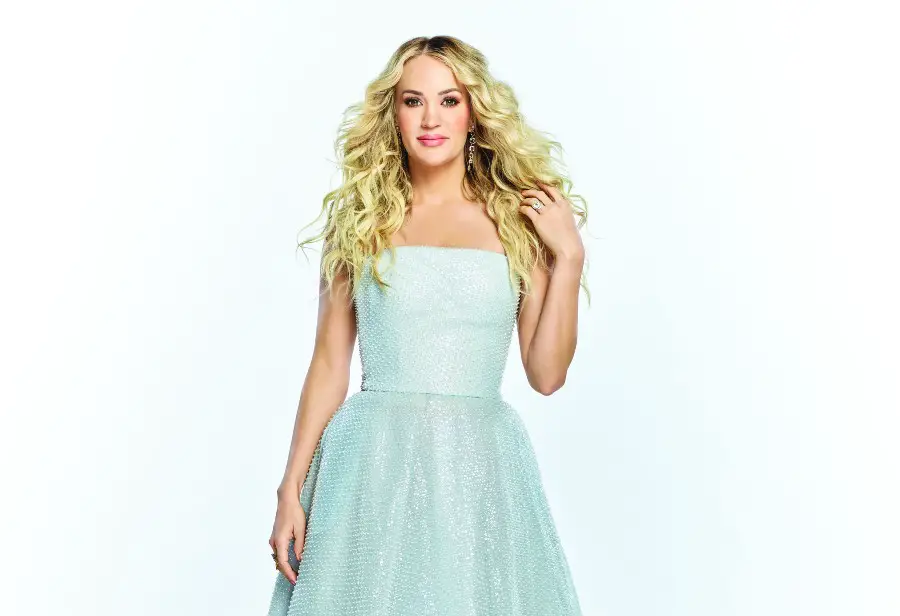 Carrie Underwood's dream is about to come true. The American Idol alum will release her first gospel album, My Savior, this Friday, March 26. The record is one Underwood has said she has always wanted to make, but was hesitant to do so, until now.
"These particular songs for My Savior,  I grew up singing these in church," Underwood shared with her record label. "My church that we go to right now, they play a lot of very contemporary Christian songs, praise and worship songs, and it's great. But every once in a while, they'll throw in a chorus or something of some hymn that I grew up wit,h and there's an immediate sense of home when I hear that.
"And that's kind of where I was at when we were recording this," she continued. "It should be like a warm hug, and I feel like there's so many people that are like me that kind of long for that. You think back to that sense of home and your church that you grew up in with the pews. It's just one of those things that it just feels like home. And after a year like last year, I feel like people are definitely searching. A lot of people were thrown out of their daily routines and trying to figure life out and be more introspective or kind of slow down. We were all forced to slow down."
Underwood hopes to not only bless her music fans with the songs on My Savior, but her own sons, Isaiah and Jacob as well.
"I sing everywhere I go," Underwood said. "Everything I'm doing — I'm cooking dinner, I'm humming or singing to myself. I'm giving them a bath or putting clothes on, or whatever. I feel like it just comes out of me, and especially now that these songs are really rolling around in my head, because I'm practicing and rehearsing, and singing them for various things.
"I really think it's going to mark a time in their lives, hopefully, that they'll be like, 'Mom used to always walk around the house singing these songs,'" she added, "and hopefully be able to listen back to this album someday, and that will make them feel a little extra connected."
Underwood will perform a livestream of the album,  My Savior: Live From the Ryman, on April 4, which is Easter Sunday. The show will air on Underwood's Facebook page. Donations from her performance will go to Save the Children.