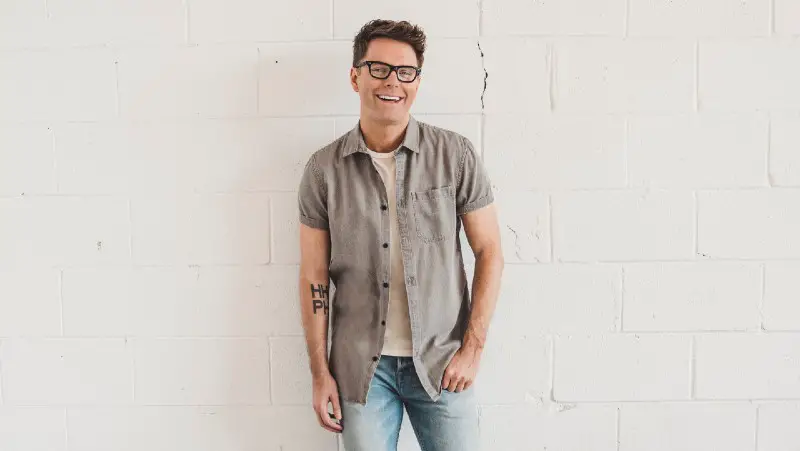 Bobby Bones has already written two New York Times best-selling books, and now he is the author of a new children's book as well. The award-winning radio host, who previously wrote I'm Not Lonely If You're Reading This Book and Fail Until You Don't: Fight Grind Repeat, just announced the release of Stanley the Dog and His First Day of School, his debut children's book, out in 2022 on HarperCollins.
Bobby says the idea for writing a children's book came to him years ago, after his band, Bobby Bones and the Raging Idiots released a children's album, although no one was interested in the idea, at least at first.
"They're all like, 'No one wants to buy a kid's book,'" Bobby told  Country Now. "This is five or six years ago. [They said], 'You're not famous. You need to be famous,' and on and on and on."
"I wrote my first two books which, ironically, did extremely well and now I'm doing a kid's book," he added.
Bobby may have had the idea for a children's book several years ago, but the title character is a newer addition, thanks to his own bulldog, Stanley, whom he adopted last year.
"It's about Stanley, my dog, and how you don't have to look like everybody else to find what you're wonderful at and what is wonderful about you," Bobby shared. "He goes to school and he looks a little awkward and he's a big fat bulldog."
The 40-year-old previously opened up to Everything Nash about his beloved pet, who has had a host of medical problems.
"He's healthy for the first time ever for a long period of time," Bobby told us. "When I got him, he had a lot of stuff wrong with him. That's kind of why I took him. He was the puppy that really nobody wanted. So I took him. It took about a year, but he's healthy now and loving it, and he's great."
Bobby may be smitten with Stanley, but he likely won't be giving the bulldog a playmate anytime soon. The Arkansas native reveals that his fiancée, Caitlin Parker, isn't interested in getting another dog.
"She just texted me a minute ago because we were talking about getting another dog, adopting an older dog and she just texted," Bobby said during our chat. "I'm gonna read you this cause he's over there right now. We have some movers in our house that are drilling stuff, and she wrote, and I quote, 'We can't get another dog. I'm about to jump off the roof because of this one.' She's taking care of him right now, but apparently he's not doing well with all the drills. He's going a little bit crazy."