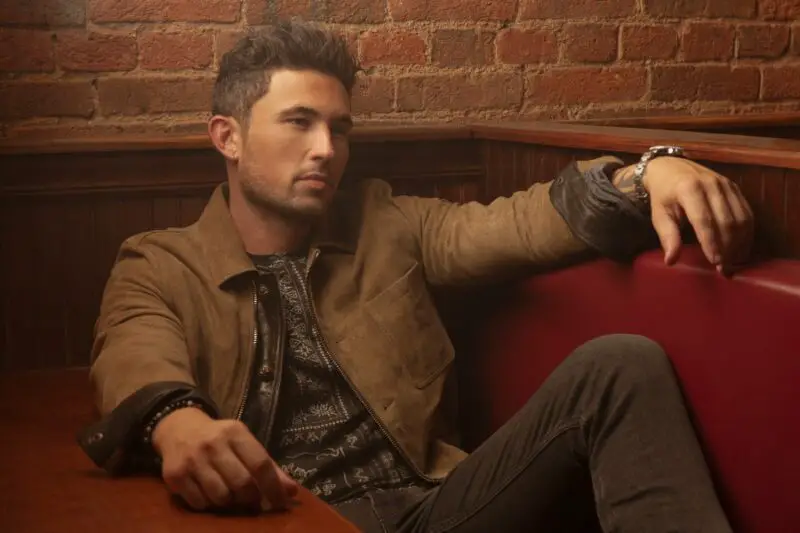 Michael Ray's Higher Education EP is out! The seven-track record is, in many ways, what Ray has always wanted to create, but never was able to, for a myriad of reasons, until now.
"It's what I've had in my mind for a long time," Ray tells Everything Nash. "It's truly what I was trying to get out for years. I think if I had to describe it, I would describe it as a touch of the '80s, '90s and early 2000's, mixed with today.  I hear influences from all over. I was raised in that middle ground of Southern rock and classic rock, classic country and '90s country, and you're going to hear a blend of that. It's like, if those two came together, and were on the same record."
Ray spent much of the last year and a half with his family in Florida, since he was unable to tour. The time away from Nashville, and with his loved ones, gave Ray a much-needed perspective on the music he did — and didn't — want to make moving forward.
"I think all the stuff of last year, and then being home is what made me come to the reality that I'm proud of everything we've put out," Ray notes. "I'm proud of everything that we've done, but is it one hundred percent me? I have friends of mine that would tell me, 'Man, we know this part about you, but sonically and musically, it's two different things.' I never took that as offense. I took it as a light bulb went off, and it was like, 'That's what I'm missing.'"
Ray's personal and professional challenges ultimately made him more proud of his new record than anything else he has ever released, marking in many ways a new chapter for the singer-songwriter.
"Going through everything last year, and everybody going through 2020, you have to reflect on life," Ray says. "You put a fork in the road; you're going to let it beat you, or you're going to,rise from it, and make it better. My dad used to tell me there's a reason why a blacksmith beats a sword to death. He beats the hell out of it, but at the end is a sharp piece of iron sword that can conquer nations, and can do great things. But to get to that, you have to beat the hell out of it. It had to be put in fire and freezing and all this stuff."
Ray doesn't want to go back and relive the struggles he has faced, but he still feels immense gratitude for what those hard times taught him and how it impacted his music.
"I think through that whole process, and the dark times, I found the light in it, and honestly just became very confident in who I am, and what I want to say, and what I want to do," Ray shares. "I realized that I wasn't showing a hundred percent of myself. I wasn't being the guy that I wanted to be, and I felt that. I think I just didn't know that was what I felt. Maybe that's insecurity. Maybe that's fear of failure or whatever it is. But I think having everything taken away from you, like everybody did last year, the fear of failure goes away and fear just becomes a motivator."
Ray has released two full albums and two EPs prior to Higher Education, but never felt as confident in the music he was releasing, until now.
"This is definitely my most,well put-together body of work, of art," Ray boasts of each of the tracks. "I think they all go together. They all complement [each other]. There is something for different level of levels of life, of coming out of what we're all coming through. I think during the last year there were some that of questioned faith. There was some that questioned God … I think coming back and just really being more in touch myself in that area of my life as well, more than I probably would have been in the last five, six years, I think it really shows in this record."
Ray wrote two of the seven songs, both "Picture" and "Live Without You,' on Higher Education, which also includes a collaboration with Kid Rock, Lee Brice, Billy Gibbons and Tim Montana, on the title track. Order the album at MichaelRayMusic.com.
Want more exclusive artist interviews? Subscribe to our YouTube channel here.