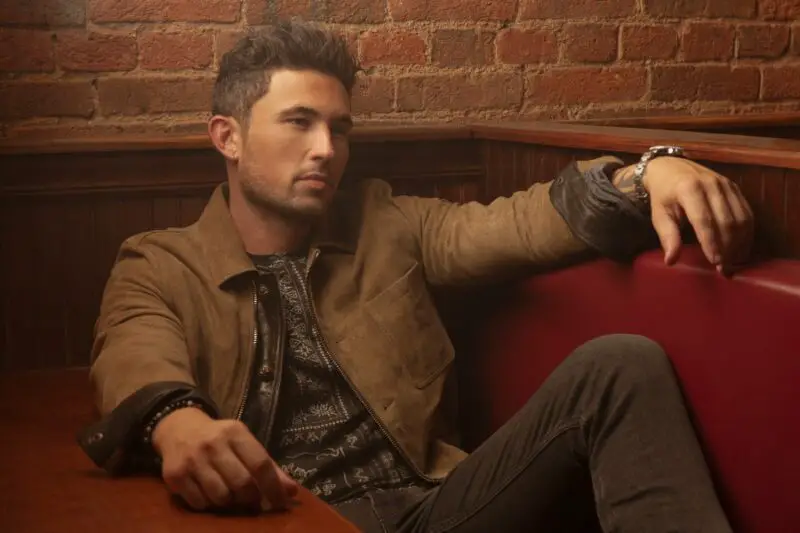 Michael Ray's new single, "Just the Way I Am," and its accompanying video, is out! Both the new track and video celebrate his hometown of Eustis, Florida. The song is from Ray's just-announced upcoming EP, Higher Education, out on August 27.
Ray has previously said that his new project will be more personal songs about his own life, including some that he wrote himself.
"It's no longer hard for me to be vulnerable," Ray told Everything Nash. "I'll be honest, I think it was a confidence issue. I didn't know what I wanted to say in some things, or how to do it. Do I say that? … And now I guess my confidence is there and I really don't care. I just want to be open. I also know that God's given me a platform to reach out and to tell my story in ways that are connecting with people, and I think hopefully giving a voice to some that maybe don't feel like they do."
It makes sense that Ray wanted to honor Eustis with "Just the Way I Am," since that is where he retreated, to spend time with his family, when he was forced off of the road in 2020. Although he missed being in front of his fans, the 33-year-old emerged a different person after spending so much time at home.
"Being home for me is such a soul cleansing," Ray acknowledges. "I always use the analogy, it's like filling up your tank in your car. It puts me back on track a little bit. I think being home, being with family that I don't get to see, or if I do get to see, it's an in and out type of situation — being able to actually be home for a little while a lot more than I have. [To be able to] do things with my dad more, see my mom and my sisters, my nieces and my nephews, and just be around people that have been there since day one, and have never wavered, it means a lot to me. Being able to have that time at home I think just made me refocus on a lot of things, and honestly get confidence back in who I am."
Fans who pre-order Higher Education will instantly receive "Just the Way I Am." Ray is currently on his Just the Way I Am Tour. Find tour dates, and pre-order his new EP, at MichaelRayMusic.com.
Want more exclusive interviews? Subscribe to our YouTube channel here.