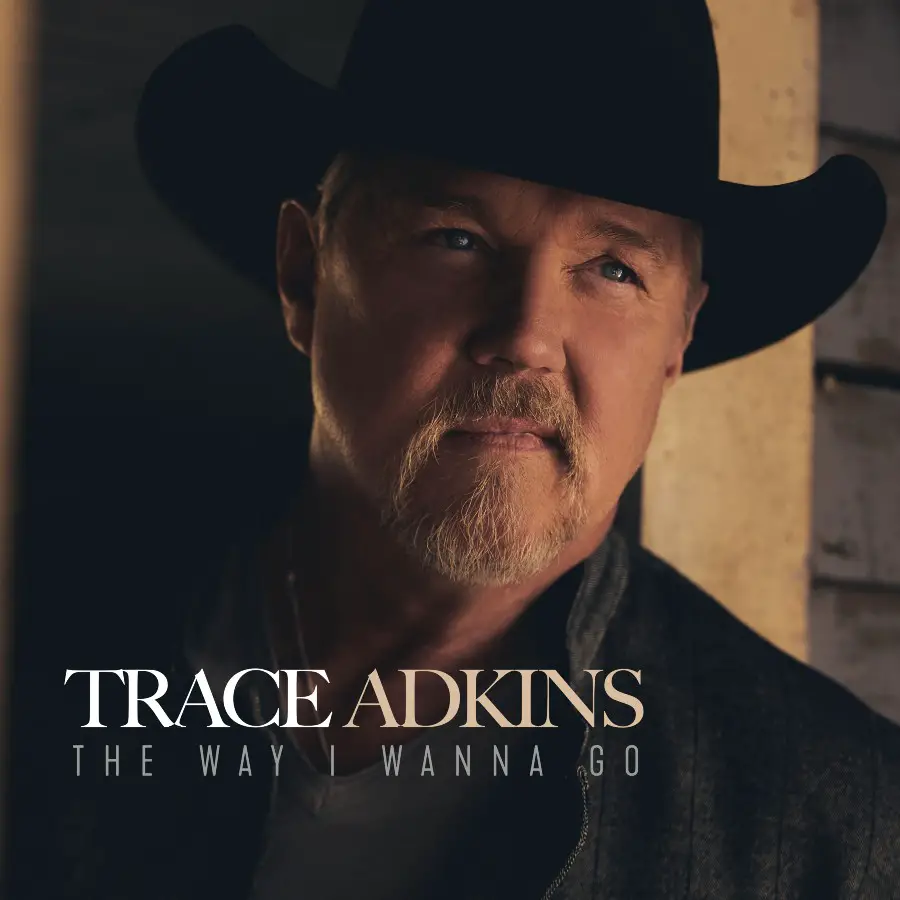 Trace Adkins' ambitious, 25-track The Way I Wanna Go album is out! The Grand Ole Opry member co-wrote two of the songs on the project, which features an eclectic list of artists, including Melissa Etheridge, Pitbull, Blake Shelton, Luke Bryan, Keb' Mo', Stevie Wonder and Snoop Dogg. The project, out on Verge Records, celebrates 25 years since Adkins' debut Dreamin' Out Loud album was released.
"I just wanted to do 25 songs to commemorate 25 years," Adkins tells Everything Nash. "So we just kept cutting them until we hit 27 and then we quit. We had the whole year to do it, so why not? I thought, 'Let's just keep cutting.'"
Snoop Dogg joins Adkins on "So Do the Neighbors," while Pitbull and Bryan both sing on Adkins current single, "Where the Country Girls At."
'My producers, Mickey [Jack Cones] and Derek [George] reached out to Snoop Dogg and Pitbull, just see if they wanted to participate. And I was shocked when they said yes. I sang on a Snoop record years ago, so he kind of owed me one. But Pitbull didn't know anything. He just wanted to do it. I was really surprised and very happy about that."
Adkins and Keb' Mo' have been friends for years, so Adkins asked him directly to sing on "Memory to Memphis." After Adkins' attorney got an advance copy of The Way I Wanna Go, he played "Memory to Memphis" for Wonder, who said, "Oh my God, I want to play harmonica on that." But perhaps the most surprising duet on the album is "Love Walks Through the Rain," with Etheridge.
"I've done very few duets in my career with female vocals, because it's hard to find a female vocal that blends with my voice, because my voice is so low," Adkins shares. "But her voice is perfect. It's the first female vocalist that I've ever worked with, and I thought that she blends so well with me. I couldn't have dreamed that it would have come out any better than that. It was perfect."
Much has happened, both in country music and in Adkins' own life in the past 25 years, a span of time that the 59-year-old has a hard time comprehending. When asked if it feels like a quarter-century has gone by, Adkins said yes and no.
"Yeah. And then, in another way it seems like yesterday," Adkins reflects. "When I look back on that experience, going into a real studio with world-class musicians for the first time, it was so life-changing. It's those memories that are so vivid. It's like it happened yesterday. I'll never forget it. It's been a long road since then. So in a way it seems like, yeah, it's twenty-five years."
Adkins is at the point in his career that most artists dream of achieving, where he can do what he wants, when he wants. He didn't need to pour his heart and soul into such a daunting project, but his reasons for doing arguably the biggest album of his career was much more personal than professional.
"I wanted to do a 25th anniversary record," Adkins says. "I could not let my 25th anniversary go by and not be commemorate it somehow. That's a milestone in my life and I wasn't going to let it go by unnoticed, if for nobody else other than my family, I wasn't going to let that go. I'm gonna make you listen to this."
The Way I Wanna Go is available at TraceAdkins.com.