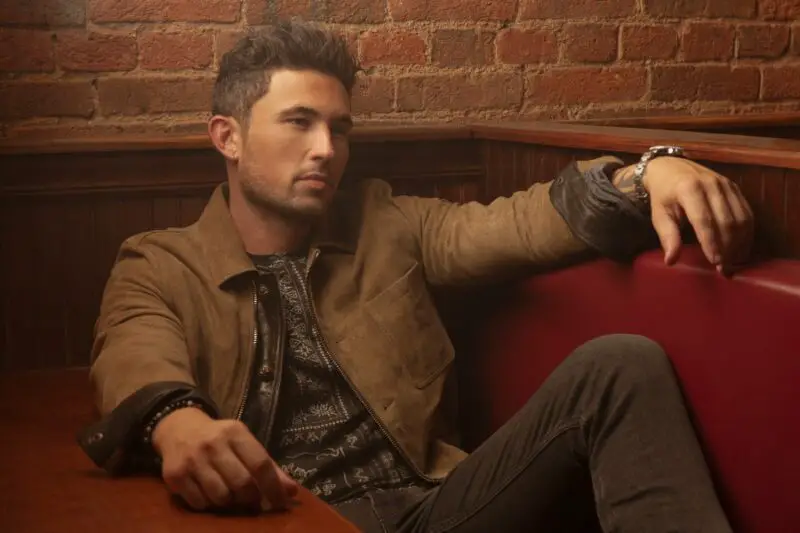 Michael Ray penned two of the seven songs on his latest Higher Education EP, both "Picture" and "Didn't Know I Was Country." But if there was another song he had written from the record, he wishes it was "Just the Way I Am." That song was written by HARDY, Ben West and Josh Miller, but is as true to Ray's own life as anything he could have written himself.
"If I were to write a song about myself and the people from my hometown, that would be the song," the Florida native tells American Songwriter. "My family are the people that call you back if they forgot to say 'I love you.' But they're also the people you call when stuff hits the fan, and you need them to have your back. That song just embodied Eustis for me, the people that made me who I am and inspired me growing up."
Ray is proud of the two tracks he wrote for Higher Education, but he is equally proud of the songs he didn't write, but delivered in a way that no one else could.
"I'm always just trying to make the best album I can make whether I write every song on it or not," Ray reflects. "There are many things that are different on this project, but I feel like once I had that eye-opening moment of what was wrong and stuff I needed to fix, I heard this record. And I knew I wanted this style on it — that Jerry Reed with a little bit of '70s Southern rock feeling scattered in."
Ray knew when he wrote "Didn't Know I Was Country," that he had started a new chapter for himself, as a confident songwriter.
"It was actually the last song we wrote for the project," Ray tells Everything Nash. "I was FaceTiming one of my buddies, Taylor Phillips, who's a writer in town. We were just talking about when you're from a small town where it's traditions, and you truly grew up on generational stuff. Where I'm from, I'm eighth generation or something like that, in Eustis. You grew up doing the same things your dad did. You grew up doing the same as your mom did. You grew up riding to the same places, you grew up on the same clay pits. You grew up doing the same stuff, it's just this cool circle."
"I think as you get older, you realize who you are, but you don't know that until you start traveling a little bit and seeing things that are different," he adds. "So that's probably my favorite song I've ever written, to be honest."
"Just the Way I Am" is the title of Ray's current tour. Find a list of all of his upcoming shows, as well as all of his music, by visiting his website.
Want more exclusive artist interviews? Subscribe to our YouTube channel here.