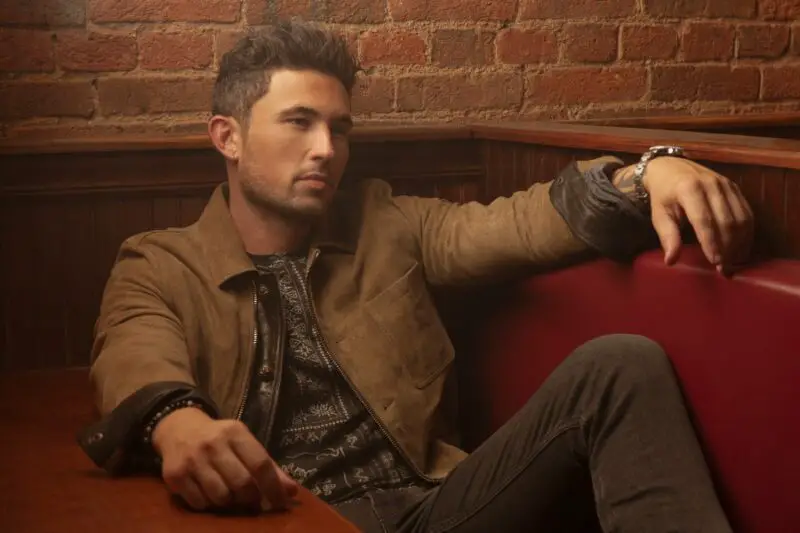 Michael Ray launched his Just the Way I Am Tour last month, after more than a year of being off the road, because of the pandemic. When Ray planned his tour, coronavirus numbers were low, and artists were ready to get back on the road. Since then, numbers have been increasing once again, all over the country, prompting artists like Garth Brooks and Florida Georgia Line to cancel their own tours. While Ray is keeping a close watch on the virus, the 33-year-old has no plans to come back off the road, at least for now.
"COVID is a very real thing," Ray tells Everything Nash. "I know that the virus is something real, and it's affecting a lot of people. I believe that we live in the best country in the world. I believe we give the rights of people to choose what they feel is the right thing to do for their own self and their own families and their own bodies. Men and women have laid  their life down for both sides of that. I think that having educated conversations with people that might see a different way than you is how we grow,"
While COVID-19 might pose a real threat to people's physical health, Ray is just as concerned with people's mental health as well.
"I know it's a real thing, but I also know that living life is a real thing," Ray reflects. "And I also know that being together is what this country was meant to do, is what human beings were meant to do. Taking that away is only going to divide us more. I was so excited to get back on tour cause being off a tour, it messed me up, just like it messed up everybody else. I didn't realize how much I was leaning on those weekend days, on that bus call Wednesday nights.
"We just encourage people to, if they feel comfortable, come out to a show, and know that it's going to be just like it was in 2019," he continues. "We're going to hit it hard, and give you everything we got, because we missed the hell out of everybody for 15 months, and we miss that drug. That drug was that moment on stage with each other, with the fans and us on stage and everybody together. We just shut off reality for a little bit."
What happens at live music events is exactly the reason why Ray is determined to continue his tour.
"There isn't no divide; there isn't no conversation about stuff," Ray shares. "The only thing that matters is country music. Everybody come together for that moment. They have an arm around that guy that they never even met before, and they're buying them beers. You might never see that person again, or they might become your best friend for the rest of your life. You never know. I think as much and real as COVID is, I think there's mental health that's going on with all of this, that we're not even talking about.
"I think getting out and living life and getting people back together, is what will help that mental health part," he adds. "Getting people back together, loving life and living is very important."
Ray's Higher Education EP will be released on August 27. Pre-order the album, and find tour dates, at MichaelRayMusic.com.
Photo Credit: Courtesy of EB Media / Sean Hagwell
For more exclusive artist interviews, subscribe to our YouTube channel here.