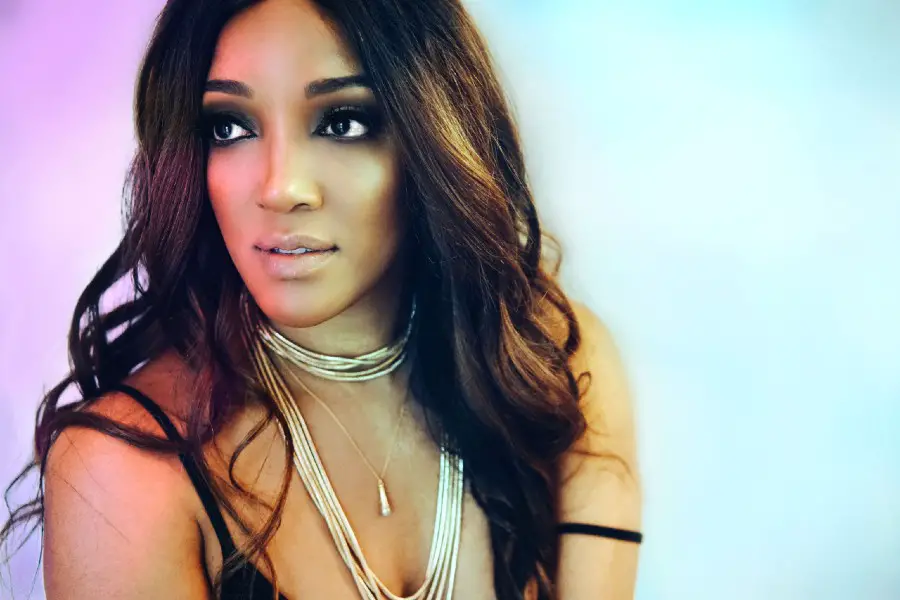 Mickey Guyton has already crossed a lot of things off of her bucket list, but she never even dreamed that she could include singing the National Anthem at the Super Bowl on that list. The 38-year-old was shocked when she was invited to sing ahead of this year's Super Bowl, taking place this Sunday, February 13, at the SoFi Stadium in Inglewood, California.
"When I got the call asking if I would sing the National Anthem at the Super Bowl, that was the last thing that I ever thought I would ever hear in my lifetime," Guyton shared with her record label. "And here I am, getting to sing the National Anthem and getting to be on a list of great singers who have sung it."
The invitation feels even more meaningful to Guyton, since it was hearing another country music singer perform the National Anthem that made Guyton decide she wanted to be a singer herself someday.
"This is such a full-circle moment for me," Guyton says. "I wanted to become a singer after I saw LeAnn Rimes sing the National Anthem at a Texas Rangers baseball game, and here I am as a grown woman that's going to be standing on that field singing this song, and my intentions are togetherness. There's so much divisiveness, and I just hope that everybody sees themself in this performance. That is my goal; that is where my heart is coming from and I'm just so grateful, so blessed. I am praise dancing. My God! Wow! I'm excited."
The "Black Like Me" singer still can't believe how far her career has come, especially considering how many years she tried, without much success.
"Literally two years ago, this was not even a possibility for me, and now I'm singing the National Anthem at the Super Bowl," Guyton told ETOnline.com. "To be able to stand on this stage, on this day, There's so much division in this country, and there's so much that his happening that's hard. This is a moment where I get to be that Black girl from Texas that gets to stand on that stage and sing that, and hopefully, I can unite our country. I'm going to have a choir behind me, and it's all the faces of America. This is the America that I will be proud to wave my American flag emoji for."
The Los Angeles Rams and Cincinnati Bengals will play in this year's Super Bowl, which begins at 6:30 PM ET. The game will air on NBC and also stream live on Peacock.