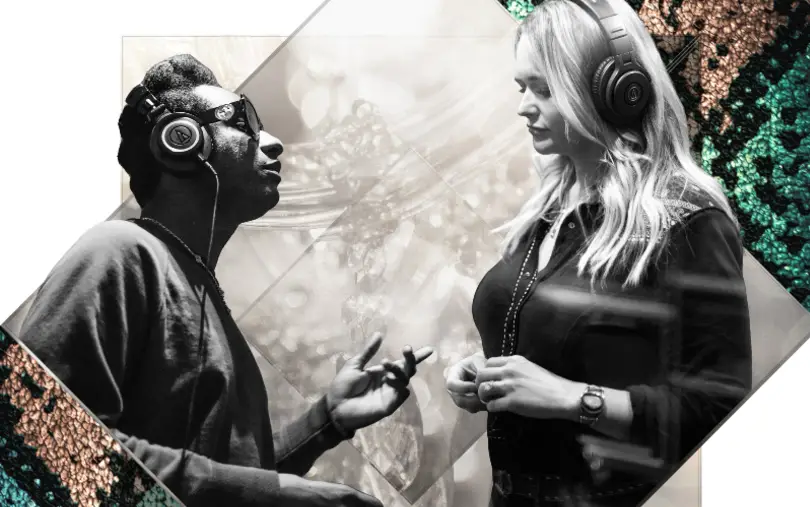 Miranda Lambert's duet with Leon Bridges is out! The country music superstar just released "If You Were Mine" with Bridges, a song she wrote with Ashley Monroe and Jesse Frasure, with Bridges in mind.
"I have been a big fan of Leon for a while because he is very authentic as an artist and I love his music," Lambert says. "Since we are both from Texas, we threw in a few Texas references, of course – the Frio River being one. When we finished this song, we sent it to Leon in hopes that he would want to collaborate and we were so glad that he said yes. I have really enjoyed getting to know him and I'm happy to have him as a new friend."
"I was humbled to have Miranda ask if I'd join her on this beautiful duet she wrote," adds Bridges. "Getting in the studio with her in Nashville to sing this song together was magic. There's nothing better than two Texans on one mic!"
"If You Were Mine" comes as Lambert is on her own, for the first time in her career, after leaving leaving Sony Music Nashville earlier this year.
"I am, for the first time in 20 years a free agent," Lambert previously told ABC Audio. "I don't have a label and I feel pretty great about it. I mean, I have Vanner Records, which was my imprint that now I have."
"And it feels very inspiring to get to go see what's out there and what options [there are]," she continued. "It's definitely a very different landscape than the first time I signed my first record deal at 19 years old."
Lambert signed with Sony Music Nashville after coming in third on Nashville Star in 2003, two decades ago.
"Since I was 19 years old, Sony has been my home in Nashville," Lambert said in a statement shared on social media. "Over the last 20 years together we have released albums that allowed me to share my story with the world, and we've reached heights I'd never even dreamed were possible. I'm so thankful for our time together and everything they made possible for me, yet I wouldn't be true to myself if I wasn't constantly looking for the next challenge and a new way to stretch my creativity. With that in mind,
"I've decided to say goodbye to my Sony family," she added. "I can't wait to see what the next adventure holds."
Find "If You Were Mine" and all of Lambert's music and upcoming shows, including dates on her Velvet Rodeo Las Vegas residency, at MirandaLambert.com.