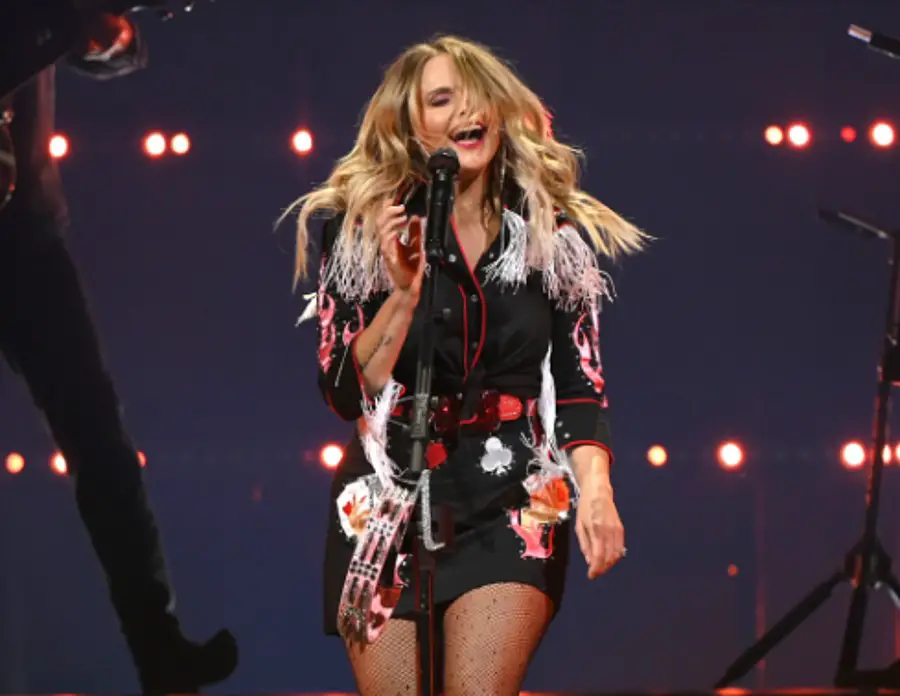 Miranda Lambert is spending much of 2022 on the road, pandemic or not. The Texas native will head overseas for a couple of shows, before headlining her own in the United States, and then joining forces with Little Big Town for their combined The Bandwagon Tour. After being forced to cancel shows because of the pandemic, Lambert has never been more ready to return to the stage.
"I'm ready to move ahead," Lambert tells Rolling Stone. "I'm over it all. I know [Covid is] a real thing; I've had it. All the conversations and all the battles and all of that, it comes down to, I want to do my job and I want to just live my life. I'm proceeding as if that's happening. There are constant changes. I'm constantly Googling things — we're supposed to do C2C Festival [in the U.K.] and I'm Googling what's happening over there. The biggest point is, we're in control of nothing."
Lambert is moving full-speed ahead with her concert plans, although she admits that decision is anything but easy for her.
"For all those people who are planners like me, I have to really find my inner Zen," concedes the singer. "This is not in your control. Last year we did so much despite the state of everything: We put out music and a Christmas album and we got to tour, so I feel like I still got to work and do what I was meant to do in our own way."
Lambert was fortunate enough to play several shows in 2021, a welcome — and needed — return after 2020.
"You can't stop moving forward even if your plans get canceled," Lambert says. "It's like, 'What if it changes and we don't have anything?' Last year was pretty much making up for lost time financially with my crew and band, making sure I could take care of everybody, and also just bringing joy again. We got to play shows! You don't realize how much entertainment can help people through something hard, and when it's taken away from everybody it's very depressing."
Few artists were clamoring to get back to live music more than Lambert. Still, now that it's here — at least for her — she is a changed person after spending so much time at home and away from her fans.
"It taught a lot of us that have been on the grind for 20 years that like, 'Oh, there's life out there? What do you mean, 'not working'?'" Lambert reflects. "It's been a good lesson the last couple of years, of forced balance. For me, it was like, 'Alright, my tour is canceled, so now I'm going to paint, I guess.' Or, 'My husband's going to make bread and I'm just going to sit there and watch.' It's very calming. It brought it back to super simple and I had never had that before in my adult life."
See a list of all of Lambert's upcoming shows here.