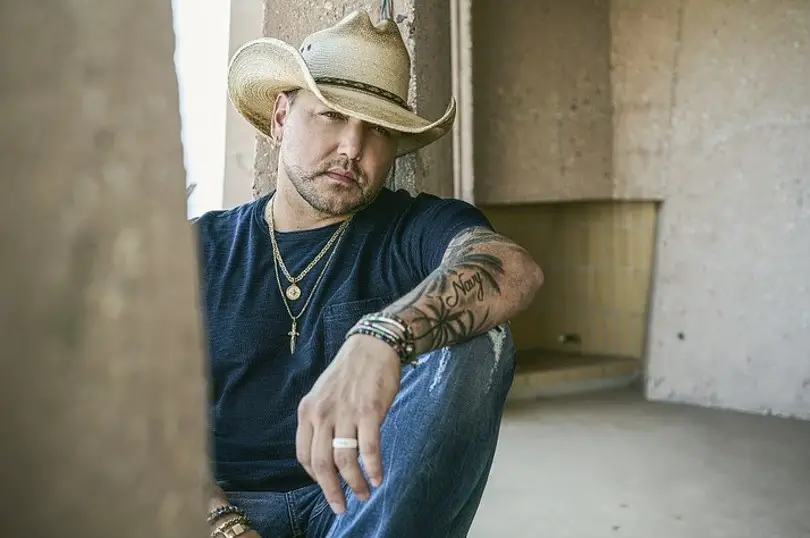 Jason Aldean will soon have another trophy to add to his growing collection, but this time it isn't for his music. The Georgia native will be honored at the upcoming Country Radio Seminar (CRS) with the Country Radio Broadcasters Artist Humanitarian Award, honoring his numerous charitable efforts.
"Jason Aldean doesn't have to brag about his songs or his concert tours," says CRS/CRB Board President Kurt Johnson. "They speak for themselves. He also doesn't call attention to his massive philanthropic work. So we will. Join us at CRS as we shine a light on all the good that Jason does and the good people he supports."
Several organizations and charities have been the recipients of Aldean's generosity, including the Atrium Health Navicent Beverly Knight Olsen Children's Hospital, GA's Children's Hospital, Susan G. Komen for the Cure, ACM Lifting Lives, Red Cross, and more.
Aldean has been especially supportive of the Susan G. Komen Foundation, raising millions of dollars for the organization through tickets sales, his former Concert for the Cure events and more. It's a cause he is personally passionate about.
"My best friend lost his wife to breast cancer and she was in her very early thirties," Aldean previously told People. "I was there. I watched it all go down. I watched him deal with that and her go through it and her leaving behind two daughters. That to me was sort of an eye-opener."
Aldean just dropped "Trouble With a Heartbreak." The song is from his upcoming Georgia album, the second of his two-part  Macon, Georgia project.
"The cool thing about putting out two parts of this record is having fans hear all the different influences I grew up on," Aldean says. "This song hit me right when I heard it and reminded me of those bitter R&B breakup songs that take me back to riding through the backroads of Georgia."
Pre-order of Georgia, which includes his No. 1 "If I Didn't Love You" duet with Carrie Underwood, is available here. Find all of Aldean's music at JasonAldean.com.
Former recipients of the Artist Humanitarian Award include Luke Bryan, Kenny Chesney, Blake Shelton, Dierks Bentley, Lady A, Carrie Underwood, Rascal Flatts, Tim McGraw and Faith Hill, Trace Adkins, Randy Owen, Toby Keith, Brad Paisley, Brooks & Dunn, Reba, Vince Gill, Garth Brooks, and Charlie Daniels.
CRS will take place February 23 to 25 in Nashville. Aldean will receive his award on Wednesday, February 23, at 2:00 PM.