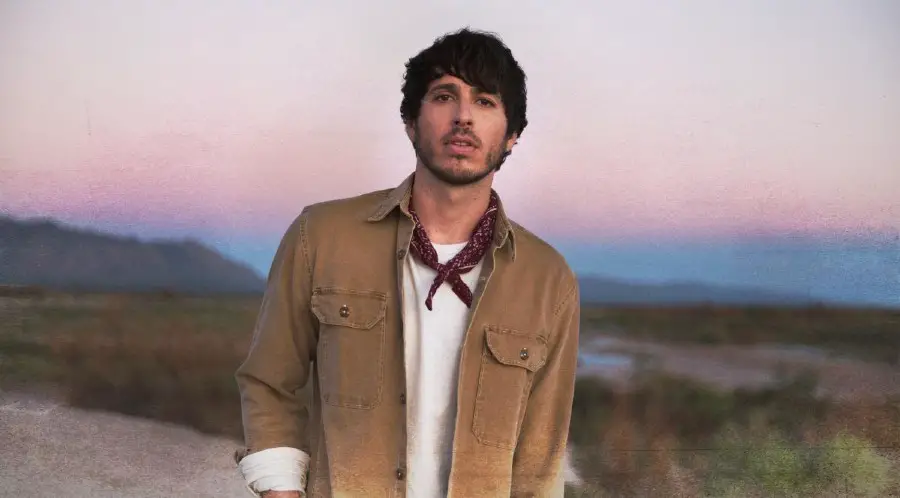 The past couple of years have not been easy for Morgan Evans. The Australia native hasn't been home to see his family since before the pandemic, an absence that weighs heavily on him.
'It's just been a really tough time," Evans tells Everything Nash. "It's been two years since I've been home. My sister's had two kids in that time and I haven't met them yet. Just catching up with my family on FaceTime gets a little bit old. It's been really tough, and not playing music was really tough too.
"I feel like I can always find the positives in things, but if I'm being honest, it was a really tough year and a half," he concedes. "And right now it feels like we're emerging from the darkness with this music and the shows, and that's really exciting."
If there was a silver lining to being off the road for over a year, for  it was the chance to spend time with his wife of almost four years, Kelsea Ballerini, which also included purchasing and decorating their first home together.
"There's a lot of positives," he acknowledges. "I'm getting to spend more time with Kelsea. We moved, which we probably wouldn't have moved for a little while. We're living in a house now instead of an apartment, which, I'm super-stoked about the backyard factor."
Evans is keeping a close eye on when he might be able to head Down Under and finally see his family again.
"It's a changing, moving target," Evans admits. "They gotta sort out their vaccine situation, however they want to work their border laws and all that kind of thing. There's always goals. We're always making plans to go there. In the last year and a half, those plans get made and then they get moved. People don't really see that, 'cause we don't necessarily announce it, but it's always happening. Fingers crossed."
Evans just released his latest single, "Love Is Real." The song is from an upcoming new album.
"To me, this song is just all the good vibes that I could possibly package up and want to share, in one song," Evans tells Everything Nash. "It's really just about one of those moments where everything's right in the world, and it feels like a really good first step for this next project, to put that foot forward."
Evans is currently serving as the opening act on Brett Eldredge's Good Day Tour. Find music and tour dates at MorganEvansMusic.com.