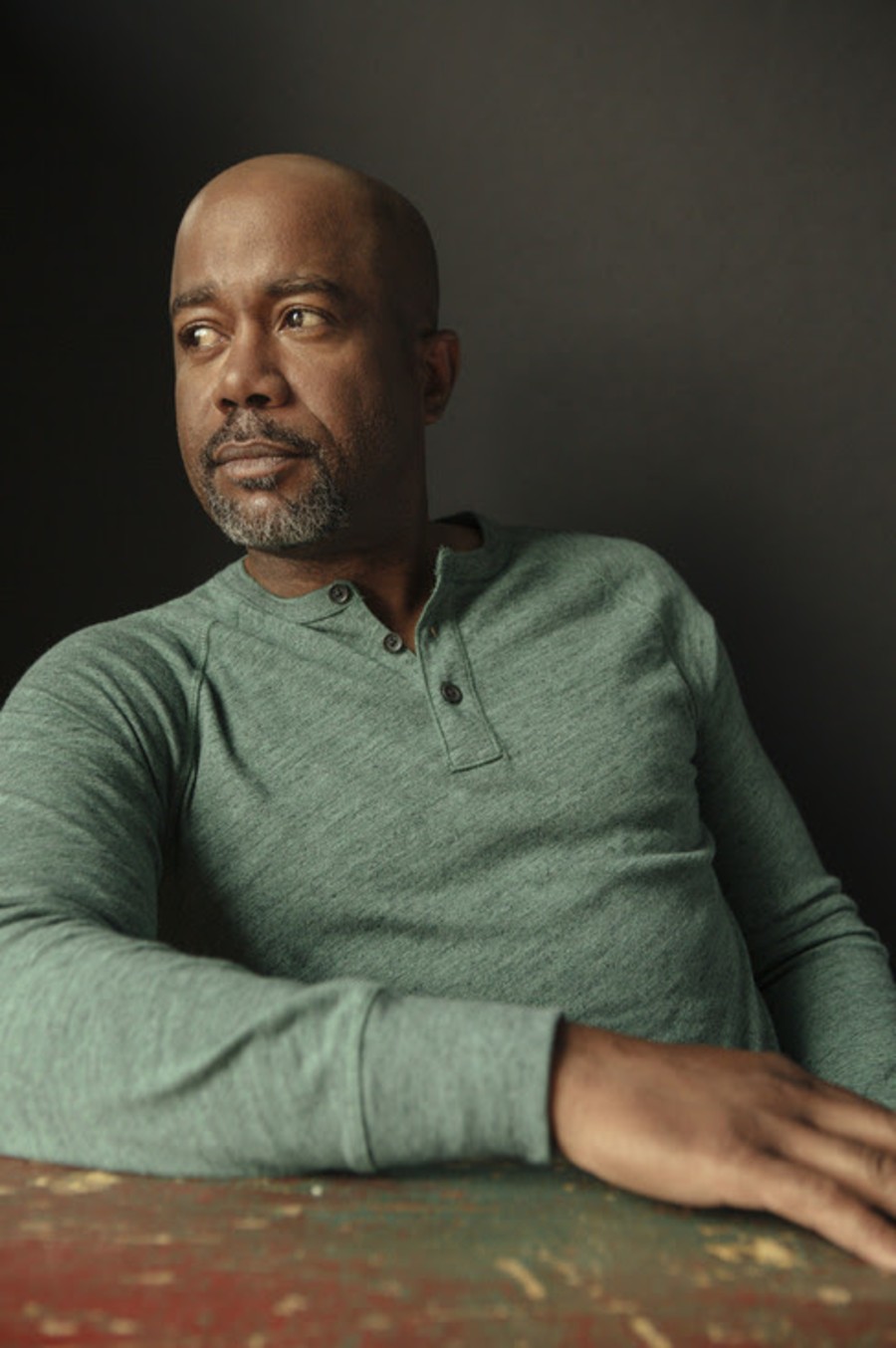 Darius Rucker had to fight his way into country music. The Hootie & the Blowfish frontman has been open about his struggles as a Black man in country music — a struggle that he sees shifting, thanks in part to his massive success.
"When I came to Nashville 14 years ago, I was going into the radio stations and being told that they didn't think it was going to work because I was African American," Rucker recalls in an essay he wrote for The Tennessean. "That was tough. But I was glad to get the truth, and it was what it was. When I had three number ones in a row on my first record, I think that made people go, 'Well, maybe we were wrong.'"
Rucker looked to Charley Pride as a source of inspiration, much as several of today's Black country music stars likely look to him.
"It was great for me, but I felt even better when I saw Kane Brown getting a deal, and Jimmie Allen getting a deal, and Mickey Guyton coming out and doing her thing," Rucker says. "When you have people that talented, it's important to get them represented. And the more that happens, the bigger our audience is going to get, because there's going to be more people of color looking at country music in a different way and saying, 'You know, I do like that.' And I guarantee you, if you give it a shot, you'll find something you like."
The South Carolina native might have been discouraged at first, but he is now at least cautiously optimistic about the future for him, and other Black artists.
"The one thing I've found, in the places I've been and with the things I've tried to do – which were always unconventional – is that you can change people's hearts," Rucker maintains. "You can change people's minds. You can change the way people see the world, if they love you, and if they're friends with you.
"Country music has this stigma of rebel flags and racism, and that's changing," he continues. "I think it's changing drastically. And I'm just glad. I hope I'm remembered as one of the people that tried to fight that, and one of the reasons that changed."
Rucker recently scored another No. 1 hit, with "Beers and Sunshine." Both that song and his current single, "My Masterpiece," are from an upcoming new album.