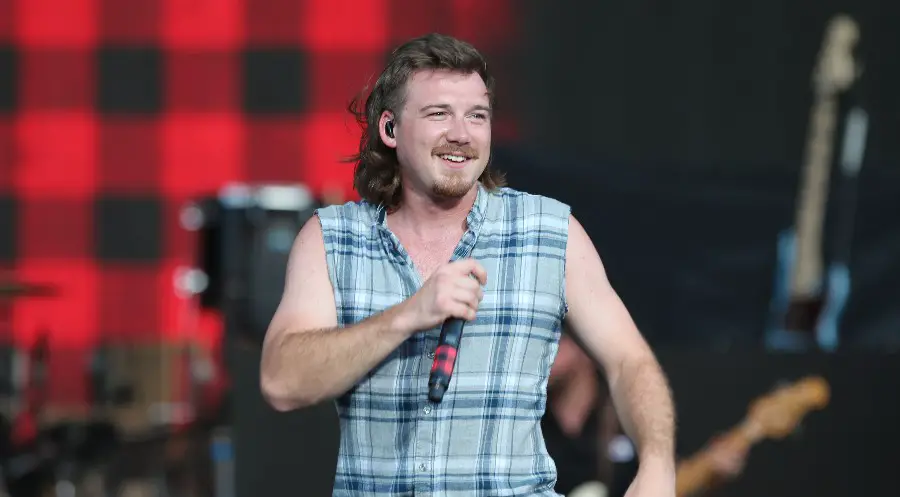 Morgan Wallen is doing everything he can to prove his heart is in the right place. The Tennessee native, who faced severe backlash after a video surfaced of him uttering of a racial slur earlier this year, recently spent $20,000 at Walmart, going on a shopping spree in Memphis, Tennessee. Wallen, accompanied by some of his band members, bought gifts for 200 angels for the Salvation Army and the Angel Tree program, which provides Christmas presents for children in need.
"For me growing up, my parents, they always made sure that I had presents under the tree. I know that all kids are not as fortunate to have that same experience," the 28-year-old said (via Fox 17). "I got to partner up with The Salvation Army and Walmart to make a whole lot of kids happy this Christmas I hope we get to do it again next year."
Nina Harrelson, a spokesperson for the Salvation Army of Memphis & the Mid-South, praised Wallen for his donation.
"Because of Wallen's generosity, parents struggling this year with job loss, homelessness and the impact of the ongoing pandemic will be able to go to sleep on Christmas Eve knowing their children will wake up to gifts under the tree." she said.
Wallen's Dangerous: The Double Album, became the top-selling album on Billboard's all-genre Top 200 chart, in spite of the controversy. It's an unexpected ending to a year that began with Wallen disappearing from social media after the video leaked, followed by an apology over the hurtful slur.
"I thought there was a possibility it was over," Wallen admitted to Good Morning America, speaking of the potential impact on his career. "I had to get out of my house really fast because my house was in the video. I went to, one of my friends has a house out in the middle of nowhere. I got a lot of threats. My family got a lot of threats, I was just sitting in that house, trying to figure out what it is I'm supposed to do."
After Wallen resurfaced following his absence, he posted a lengthy letter to his fans, explaining how he worked on himself while he was away.
"I moved to Nashville at 22," he said. "I never really gave myself a chance to survey the man I became during that time. I can already see a big difference between 22-year-old me and 27-year-old me. I hope there's a big difference between the 27-year-old me now, and the 32-year-old me one day. I will always strive to be better. Not only has this time revealed to me the ways in which I want to improve but it's also reminded me that I am still very proud of who I am and the man I am becoming."
Wallen will embark on his The Dangerous Tour in February. Find tour dates at MorganWallen.com.