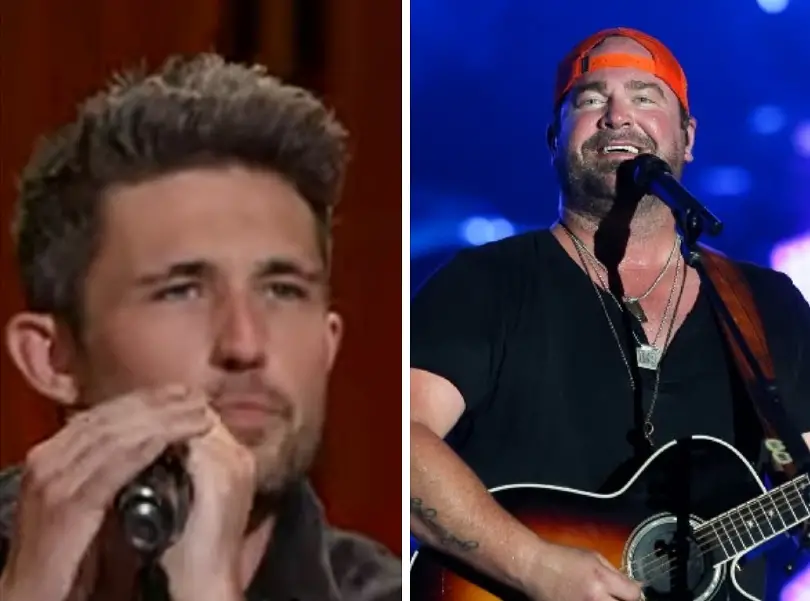 Lee Greenwood and Paula Deen are joining their talents for a worthwhile cause. The singer and celebrity chef will co-host the upcoming Helping a Hero telethon on December 27. Proceeds from the telethon will go to helping build homes for wounded veterans.
Greenwood will also perform for the event, along with numerous other artists, including the Oak Ridge Boys, Home Free, Darryl Worley, Michael Ray, Lee Brice and more.
"Paula and I are both strong supporters of Helping A Hero and its mission to provide homes for veterans," Greenwood says of the event. "The best way for us to end the year is by giving back and helping raise money and awareness for this great organization. We are hoping that America will join us in the effort to give back!"
Greenwood has performed his iconic "God Bless the U.S.A." all over the world, including for numerous military events. The 78-year-old had no idea when he wrote the song that the song would become an anthem even decades later.
"There are those moments … You can't argue that after the Gulf War or after [Hurricane] Katrina or after the attack on America, that there could be a possible more important moment," Greenwood told Everything Nash. "I've sung it for ten different presidents and congressional appearances across the country and in Europe. It doesn't lose its importance."
Greenwood has accomplished plenty throughout his illustrious career, but nothing will ever be as important to him as penning the patriotic tune.
"I guess you'd have to see it through my eyes, the organic rise of popularity of 'God Bless the U.S.A.' in this country," Greenwood reflected. "It was Song of the Year for country music in 1985 in Nashville at the CMAs. After that, it was pretty much one of America's songs. It was recognized by a large group of people after the Gulf War, Katrina, the attack on America, and now the pandemic. I'd venture to say that the lyrics have become more important every time it's used as a form of unity.
"It thrills me to know that I've put it in such a manner that it can bind us all together," he added. "It is so meaningful to so many. And that's what we tried to do, is to always bring people together."
The Helping a Hero telethon will air across multiple networks and broadcast stations. For more information, or to make a donation, visit HelpingaHero.org.