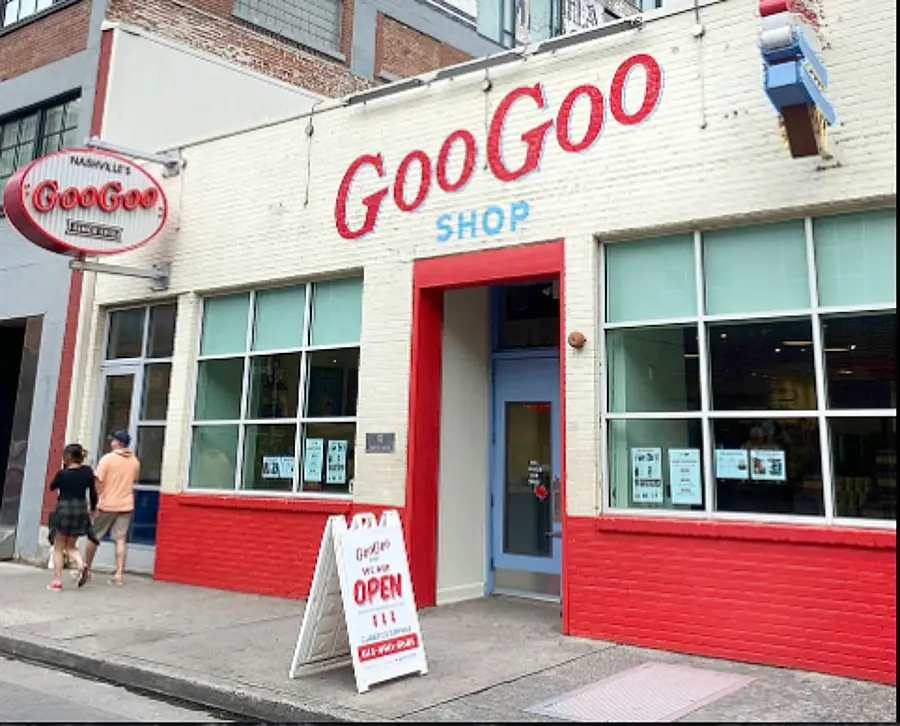 Nashville's Goo Goo Cluster Shop & Dessert Bar is open again in downtown Nashville, but it isn't at all like the former establishment. After closing in April for a $2 million renovation, the new store now offers adult milkshakes, more candy options, interactive classes and more.
"Our team has been hard at work creating an experiential Willy Wonka-esque destination unlike anything else in Nashville,"  Laurie Spradley, Vice President of Operations and Brand Development for Goo Goo Cluster says. "From boozy milkshakes, to kiosks where visitors can be their own chocolatier and create a Design Your Own Premium on demand, to light fixtures dripping with chocolate – it's safe to say that all your senses will be in for a treat."
In April, Spradley announced that the change would be appealing to both new fans and longtime patrons.
"Last year we launched an option for Goo Goo enthusiasts to [design a premium Goo Goo] and have been overwhelmed by the response," Spradly said at the time (via the Nashville Scene). "The customization and immersive experience the Design Your Own product offers is exactly what people are craving, and we're responding to that craving."
According to the website, the Goo Goo Cluster Shop also has a 500-square-foot classroom space for their hands-on candy making experience, which includes the classic Taste of Goo Goo class, as well as Secrets of Goo Goo with chocolate and wine pairings, and Goos & Booze, with chocolate and local spirit pairings.
Tickets for those classes in the new dedicated classroom space are available now. Tickets available here.
The Goo Goo Cluster Shop & Dessert Bar is located at 116 3rd Avenue in downtown Nashville. Find more information at GooGoo.com.