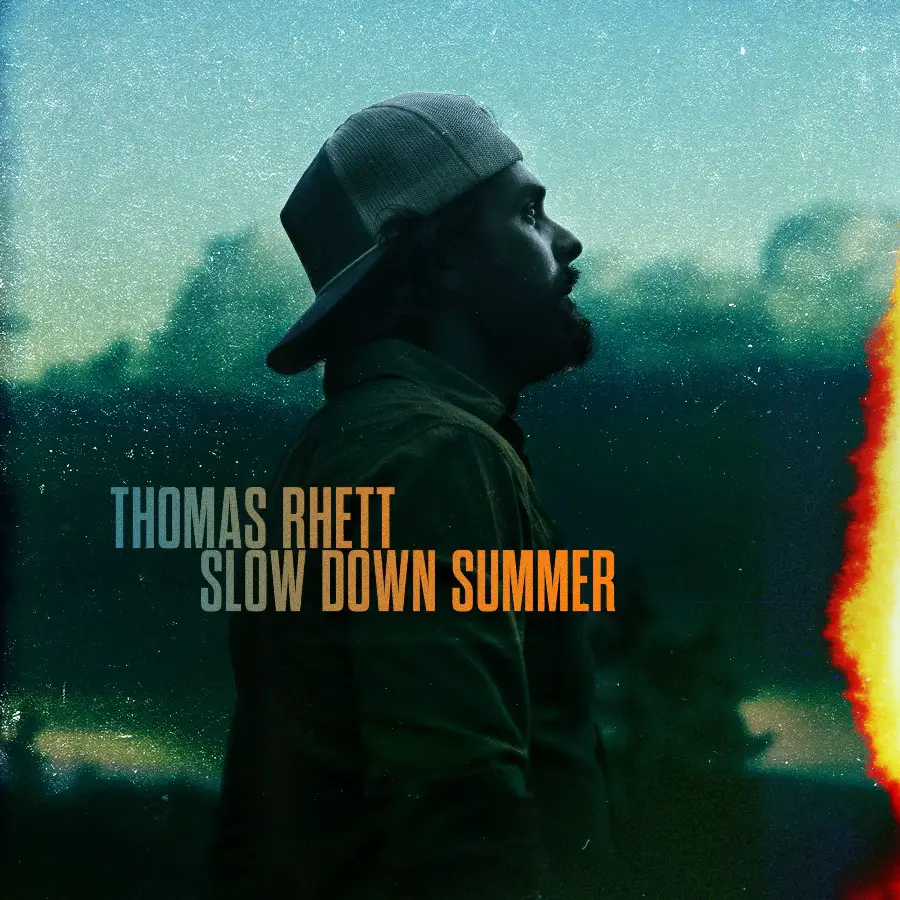 New music is here from Thomas Rhett, with a lot more on the way! The 31-year-old just dropped "Slow Down Summer," the lead single from his upcoming Where We Started album. Rhett penned the new song with his father, Rhett Akins, along with Ashley Gorley, Jesse Frasure and Sean Douglas.
"I wrote this song from the point of view of two people who are in love during senior year of high school,"  Rhett explains. "I envisioned them headed off to different schools and they're starting to understand that the moment the weather starts to change, they've got a 99 percent chance this relationship is not going to work. I know that myself and a lot of people have been there before, wishing the fireworks stage doesn't have to end."
Rhett announced the new record on social media, revealing he would be releasing not one but two new projects next year. After releasing his Country Again: Side A album earlier this year, the original plan was to release Side B next, but thanks to Rhett's proficiency as a songwriter, those plans have been delayed.
"Last year and this year on the road, me and my team have been writing so many songs, and what we decided to do is to put out two albums next year, which is going to be awesome," Rhett shares on social media. "So 'Slow Down Summer' will be the first single off the next project, called Where We Started, and it's going to come out early 2022. And then next fall, we're going to put out Country Again Side B.
"I'm so pumped," he continues. "I cannot wait for you to hear these songs, and I can't wait to play them for you live on the road next year. But until then, y'all get excited. Tell your friends, tell your parents, tell your dogs. Tell anybody."
Little update for y'all… pic.twitter.com/Rtl4aF7YHc

— Thomas Rhett (@ThomasRhett) November 4, 2021
Rhett achieved his 18th No. 1 hit with "Country Again," a song that became very autobiographical for the singer.
"It's one of my favorite songs I've written yet and honestly just feels full circle in so many ways … it's about the crazy journey I've been on over the last decade and ultimately finding my way back home," Rhett says.
Rhett will perform at the upcoming 2021 CMA Awards, where he is also nominated for Male Vocalist of the Year. The 2021 CMA Awards will air live from Nashville's Bridgestone Arena on Wednesday, November 10, at 8:00 PM ET on ABC.