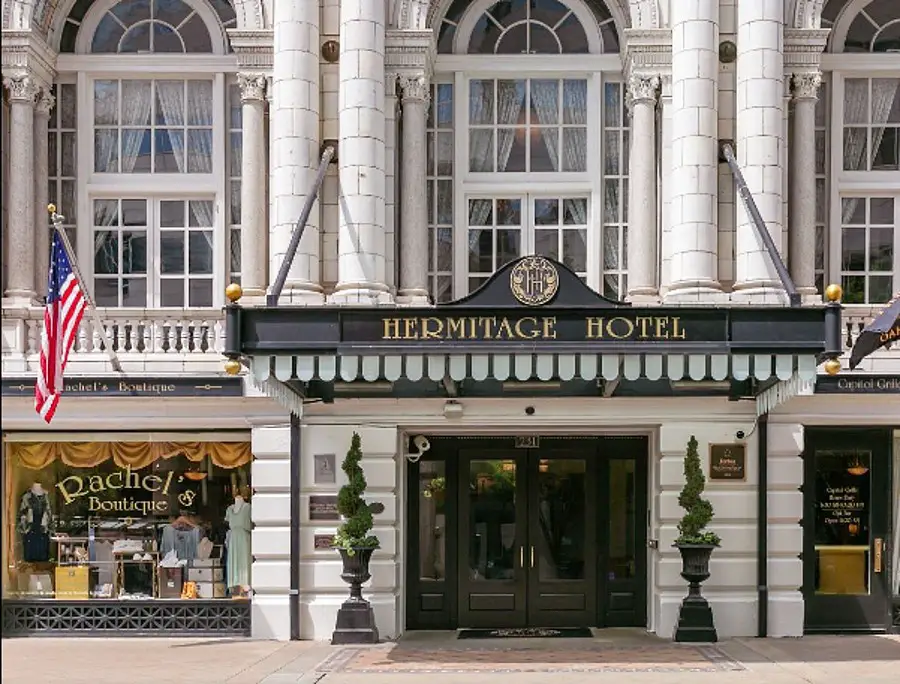 The restaurant inside Nashville's Hermitage Hotel is getting a major overhaul. The historic hotel, which has been home to the Capitol Grille, has enlisted a world-renowned chef, Jean-Georges Vongerichten, to transform the restaurant, which will operate under a new name.
According to The Tennessean, the new eatery will offer menu items that are "elevated yet approachable," including Vongerichten's plant-based dishes he is known for, as well as pizza from wood-fired ovens and more.
"As I look ahead to my Nashville debut, I could not have asked for a more fitting locale than the city's exquisite Grand Dame, The Hermitage Hotel," Vongerichten said. "I am inspired by the bounty of the American South and look forward to honoring the recipes, flavors and traditions of the region, while also presenting a global perspective at this beloved and iconic Music City landmark."
The Hermitage Hotel's Managing Director Dee Patel says partnering with Vongerichten is "beautiful."
"Jean-Georges is celebrated in some of the most beautiful, sexy cities," Patel said. "To think Nashville is now ranked with them … really elevates the city itself."
Vongerichten has opened 39 restaurants across the globe, including in New York City, Paris and Shanghai. The new restaurant, slated to open in the fall, will mark the first time in Nashville that there will be direct access from the street into a hotel restaurant, with the new establishment having its own entrance from Sixth Avenue. An all-day cafe will also open this fall, with help from Vongerichten.
In addition to the new restaurant, a pink marble ladies room is also in the works, which "promises to be equally photo worthy," and will pair will with both the hotel's design, and serve as a counterpart to the art-filled men's room.
The Hermitage Hotel, which opened in 1910, was recently designated as a National Historic Landmark. It was also named the 2020 Historic Hotel of the Year. The Hermitage Hotel is located at 231 Sixth Ave. North, in downtown Nashville.