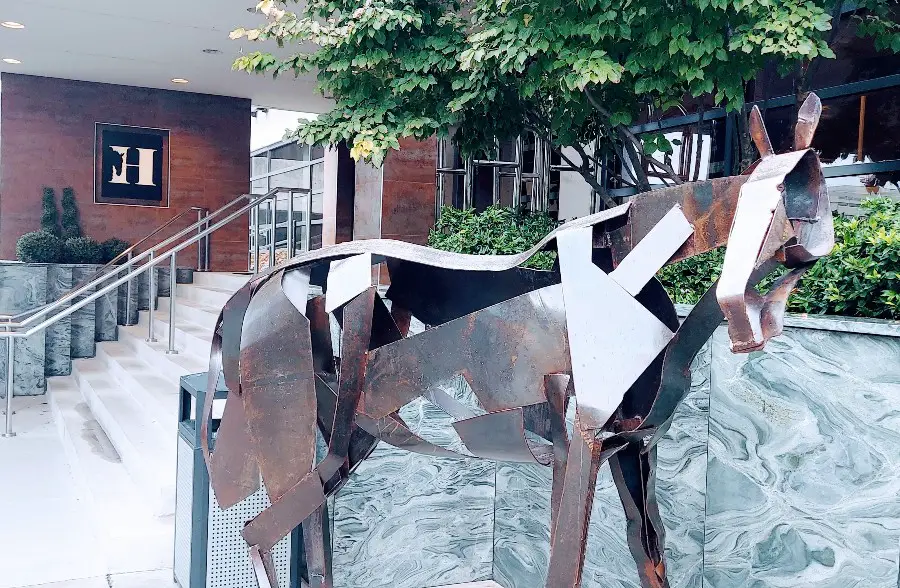 Nashville is filled with plenty of beautiful lodging options downtown, whether for business or pleasure — or both — but perhaps none as stunning as Hutton Hotel. Located on West End Avenue in the heart of Music City, the 14-story building offers something for everyone, including those (like us) who just needed a quick staycation ahead of the busy holiday season.
We arrived on a Friday afternoon, and were stunned by the beauty of our suite that awaited us. The spacious room, with an expansive view of downtown, came complete with separate living and sleeping quarters, two large flatscreen TVs, magazines, double sinks in the bathroom, and (perhaps the best part) a programmable shower.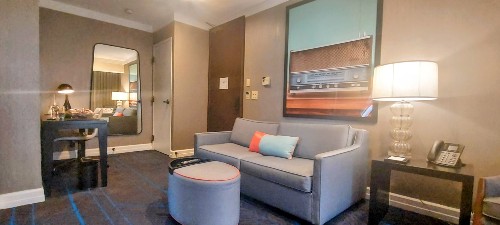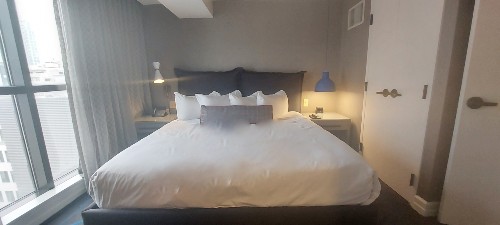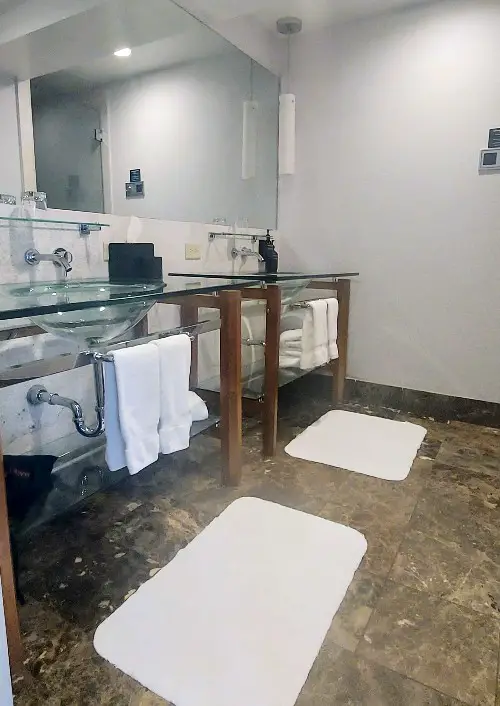 After enjoying a delicious charcuterie board — generous enough to count as dinner — we made our way to the hotel lobby. While there is not an official bar or restaurant currently on the premises, there is a well-stocked bar cart, with a wide variety of spirits and mixers, as well as an assortment of wine and beer. We hung out in the lobby for a while, feeling like a welcome tourist in our hometown, and mingling with other guests, who had also gravitated to the lobby, which had plenty of seating options, books and more.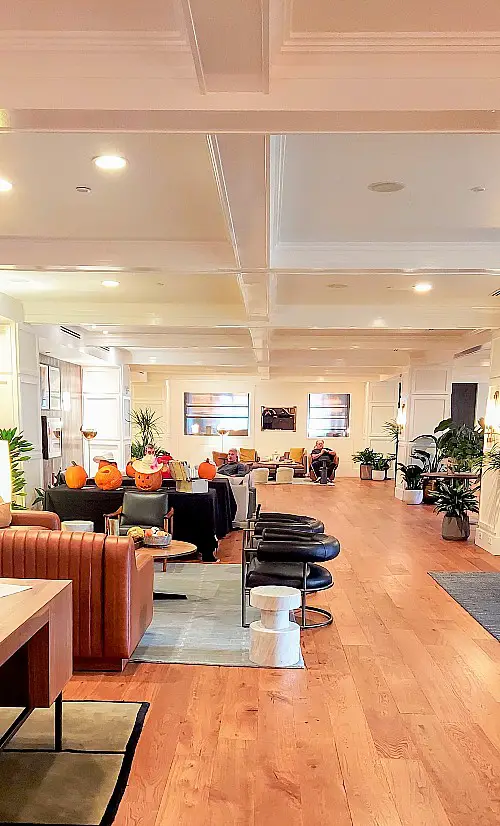 From there we checked out Analog, Hutton Hotel's live music venue. The space, which comes with a full bar, boasts everything from couches and lounge chairs to tables, along with a balcony for viewing from the upper level. We enjoyed their Breaking Sound Nashville series, featuring up-and-coming talent like Maria Shockey, Cameron Lee, Emma Klein, among others.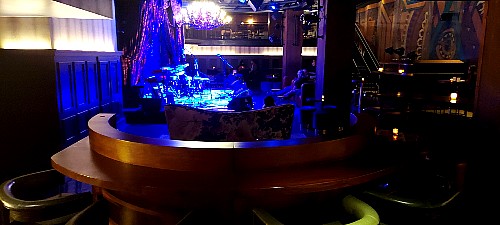 Before- our late morning checkout, we savored coffee in our suite, later grabbing another one from the lobby, which has regular and specialty coffees, pastries and more available. Had time permitted, we would have loved to have checked out their Relax and Recover Lounge, from their spa partner, Adagio Massage Co. & Spa. Hutton Hotel also has a fitness room, complete with a variety of weights, Precor ellipticals, True Fitness treadmills, Paramount strength training equipment, TRX machines, kettlebells, and plenty of other equipment and amenities.
Hutton Hotel offers a full-service concierge service, and rooms for every need, including deluxe rooms, suites, penthouses and more. The hotel is located at 1808 West End Avenue, in Nashville.