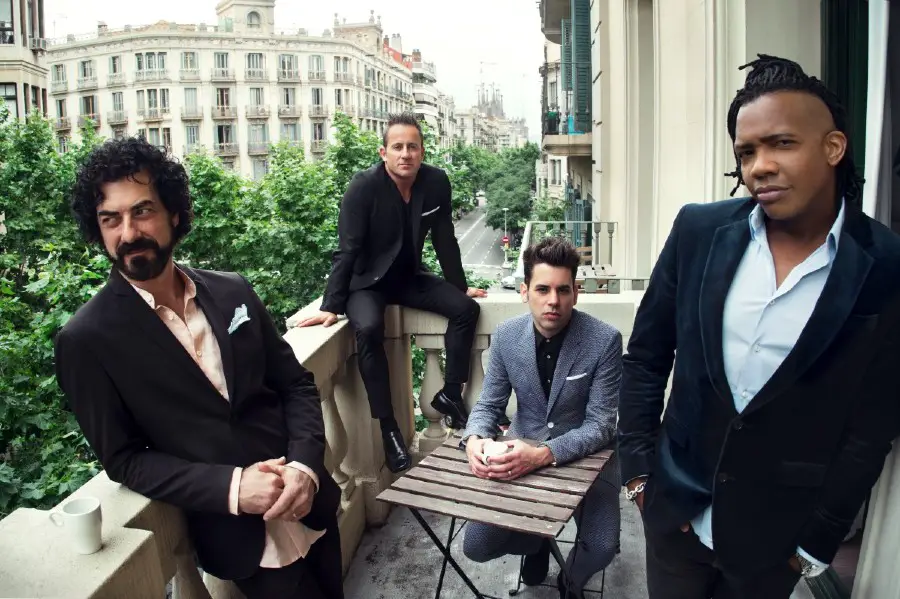 As their single, "Magnetic," quickly makes its way up the charts, the Newsboys just announced a new album! Stand, which includes "Magnetic," will be out on October 1. Drummer Duncan Phillips previously hinted that their new record would also be a a bit of a new musical chapter for them as well.
"I feel like we're just getting started," Phillips told Everything Nash. "I know that that you might think, 'What are you talking about? You guys have done 15, 16, 17 records.' But in so many ways, I think if you don't have that drive and that passion … Every record you do, you're reapplying for your job. I don't care who you are, you're reapplying for that status of, are we still worthy, in so many respects, to put out music that our fans want to hear."
Phillips also said that, in spite of releasing so many records throughout the Newsboys' illustrious career, the band continued to be driven by making sure each project was the best it could be.
"Even though it sounds so new and exciting, there's still an element to it that still sounds like who we are," Phillips reveals. "It's a weird thing; we're growing and evolving and maturing, and hopefully, our musical changes are, so your record should too, right? I mean, if you keep on making the same record over and over again, you've actually gone backwards, because everyone else, your fans and people, they're moving forward. If you keep on making the same record, you've gone backwards in that sense."
The Newsboys will also return to life on the road, touring first with Franklin Graham on his God Loves You Tour, followed by their own headlining Step Into the Light Tour in October and November.
"Franklin Graham's been a good mate of ours," Phillips tells Everything Nash. "Actually back in the day, we did many shows with his dad, um, Billy Graham. We're doing eight dates with Franklin. He's a super good dude. He did a lot of good around the world, and he's asked us to come out and do eight dates with him … That's gonna be fun; it's gonna be some big, big crowds."
Especially after spending the last year off of the road, no one is more ready to return to touring than Phillips.
"I get on stage, and that feels like where I'm meant to be," Phillips shares. "I'm meeting people. I love people. I love hugging and kissing and just all that stuff that extroverts love. We get energy from that. So when you're not allowed to do that anymore, when we can't do that, it has an effect on you in a real weird way."
The Newsboys will also perform at Lifest on July 29, part of a three-day event that also includes performances by Matthew West, Michael W. Smith, Mandisa, Colton Dixon and more. Find all of the Newsboys' upcoming shows, and pre-order Stand, at Newsboys.com.