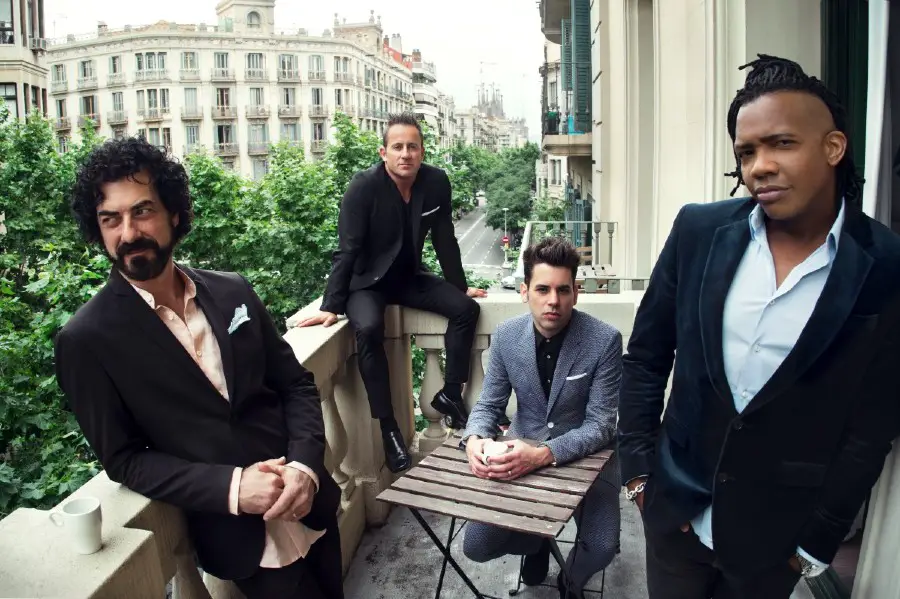 The upcoming Lifest Christian music festival in Bon Aqua, TN, located just outside of Nashville, is filled with amazing talent, including the Newsboys, along with Matthew West, Michael W. Smith, Mandisa, Colton Dixon and more. For the Newsboys, the chance to play for the inaugural event, held at Johnny Cash's former estate, alongside so many of their friends is almost too good to be true. Almost.
"It's pretty historic, which is awesome," drummer Duncan Phillips tells Everything Nash. "Who doesn't love playing their hometown? Our local crews never get to see us. I've got all my friends and my mates coming, and they never get to see us, 'cause we're always playing somewhere else. Typically when we come home or have been in the studio, we just want to chill. We just want to be with our families and do nothing.
"So to be in Nashville, play a hometown, first time playing in a festival just outside of Franklin, where we all live, it's going to be awesome to be able to drive to a show," he adds. "That never happens. We either go through an airport somewhere or we're on a tour bus. We can't wait. And it's such a great lineup."
The Newsboys will undoubtedly perform their brand-new single, "Magnetic," which is from an upcoming new album.
"Musically, it's just really, really pop," Phillips says of the song. "I'm really super proud of the way it turned out. It talks about, sometimes we go our different ways. We stray from the way that we know we should, but His love is greater than that, and He ends up always pulling us back. So it has this magnetic effect on who we are as Christians and as people in general. That was the idea behind that song."
"Magnetic" might have just been released, but it's already in the Top 40 at radio, and quickly climbing up the charts.
"It's getting adds every week," Phillips shares. "So that's really exciting too. When you've created this thing, when you have this baby, and you present it to the world and people are like, 'Yeah, that's a beautiful baby. We love that baby.' … Songs are the same thing. You've spent all this time, you created this thing, and you present it to the world, hoping people like it. And when they do and they add it, and you see them singing it, especially at shows, you see them singing your song, it's one of the best feelings ever."
Lifest will take place July 29 to July 31. Newsboys will take the stage on Thursday, July 29. See the entire lineup here, and find all of Newsboys' upcoming shows, as well as their music, by visiting their website.
Everything Nash is giving away two tickets to Lifest! Comment below for a chance to win. Winners will be chosen randomly on Friday, July 23. Transportation and other expenses not included. 
Want more exclusive artist interviews? Subscribe to our YouTube page here.