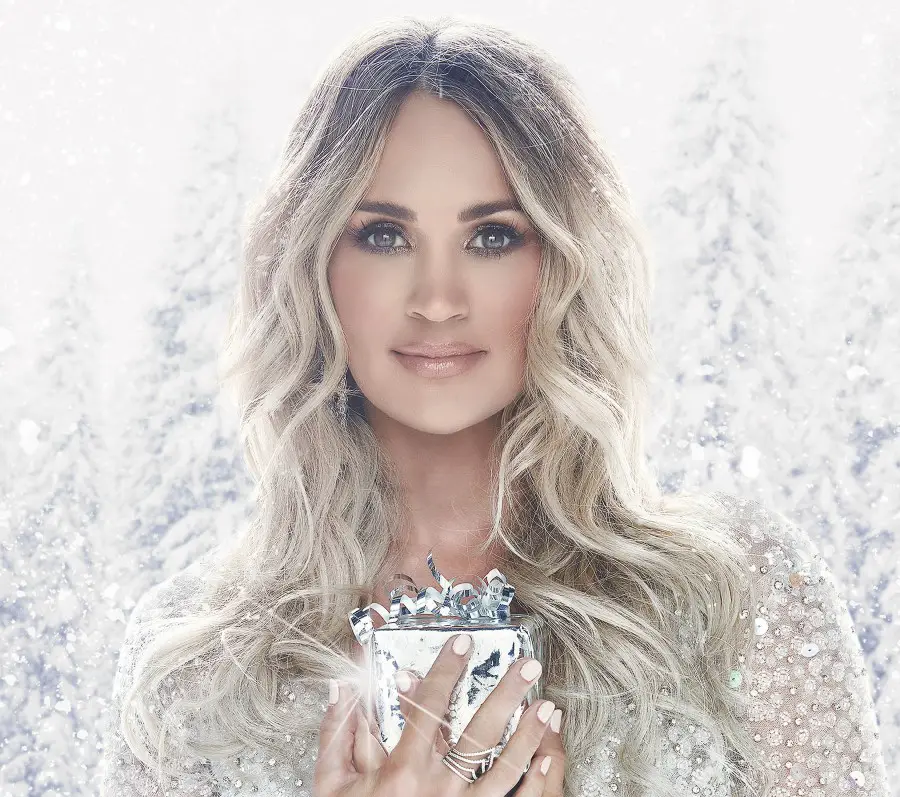 With only a few days until the premiere of Carrie Underwood's My Gift: A Christmas Special From Carrie Underwood special, airing on HBO Max, we now have a sneak preview of the holiday show. The American Idol alum, who is joined by John Legend for the TV special, will perform songs from her recently-released My Gift Christmas album.
"For Christmas, I feel like it was always just about us being together, so more than anything, I wanted to make this album full of so much love and so much heart," Carrie says of making a Christmas special about My Gift. "We wanted to bring it to life in a visual way. I can't wait for everyone to see it."
"Every time I'm on stage, it's a gift for me to get to sing," she continues. "I'm doing a song with John Legend. It's just been such a wonderful experience, the whole way through … To be able to sing these songs, on this beautiful set, it just really felt amazing."
Carrie also just released a video of her duet with John, on "Hallelujah," one of the original songs on My Gift.
"I was deep into making the album, and this one came in. He sent it to us kind of at the end," Carrie recalled of the song, during a recent episode of Today's Country Radio With Kelleigh Bannen on Apple Music Country. "It was like, 'Well, I love the song. I feel like this is a puzzle piece I didn't know was missing, but now that I've heard it, I have to have it,. And so we just put the ask back, 'Thank you for sending. Do you want to sing a part with me, too?'"
My Gift: A Christmas Special From Carrie Underwood will be available to stream on HBO Max, beginning on Thursday, December 3.