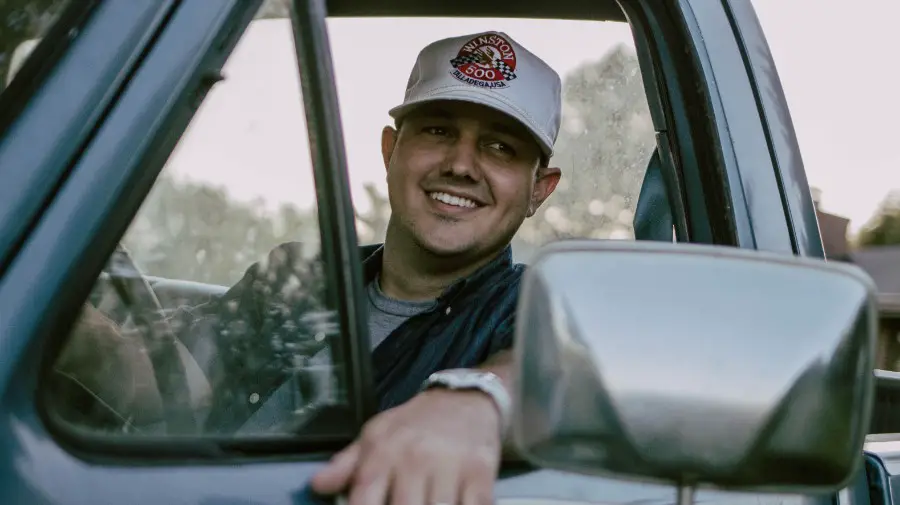 PJ North might, like every other artist, be off the road right now because of the coronavirus pandemic, but he is still making music. The Ohio native is premiering the acoustic version of his song, "Turn It Up Some," with Everything Nash, which he created at one of his favorite Nashville studios.
"It was actually at Forty-one Fifteen, where I've recorded all my songs in the past few years," PJ told Everything Nash. "A friend of mine, Michael Mechling, who's also the co-producer of all my music, owns the studio with a few other people. We kind of had this joke around other artists that we saw do something similar, and I was like, 'Man, I don't have any acoustic videos like this. Let's do something kind of different. Let's get everybody together and do an acoustic version of this song,' especially because the song has a lot of things going on in the full version.
"We wanted to break it down and do a stripped version that we thought was kind of cool," he continued. "My band members were itching to do something, the guys that play with me. And so I was really pumped to have them out and be able to use that. It's in the open space of the studio, which we're pretty excited about because it's such a great visual in that area in East Nashville."
PJ wrote "Turn It Up Some" with his fellow producer Frank Legeay, along with Michael, although the song was mostly written before PJ was even aware that he was writing one.
"One of the co-writers I wrote with, Frank Legeay, we were just kind of tossing around ideas," PJ recalled. "I sent him a couple ideas and I had this title actually called 'Loud About It.' And he was like, 'I don't think that's the title. I think that's a line in the song. I have this idea for 'Turn It Up Some.' We were just in a chat, texting back and forth. He sent me that, and he sent me an idea from another song to just reference. And then we just started writing the song via text. I sent him the voice memo and he sent me a voice memo back, and then we got together and wrote the song."
The song, which says in part, "Tonight we gonna turn it up some / Till the sunrise we only live once, never enough / We gonna get loud about it, fire pit with a crowd around it / Whole town, gonna know now that, we're the ones / And now we're gonna turn it up some"  was written before COVID-19 made everyone stay away from large parties and social gatherings, but that didn't deter PJ from releasing the infectious track.
"I think for me, staying on brand is always finding the good in what we're doing, and then finding the silver lining," PJ shared. "That's kind of my mantra as a person. Things are going to suck as you move along in life and things are going to be bad, but if you try to stay positive and find the good in everything that's going on, for me, that's kind of how I live my life."
"I kind of looked at it like, people need to be uplifted," he continued. "Not everybody wants to be sad all the time, and not everybody wants to be political all the time and have conversations, deep conversations. Sometimes you just have to let all that go and write something, have that song that you're just like, 'Turn that up and grab a beer or grab a drink. Grab your friends, grab somebody to dance with.' That's really what it is for us, especially for me as an artist."
Photo Credit: Courtesy of Elicity PR / Alex Mertz