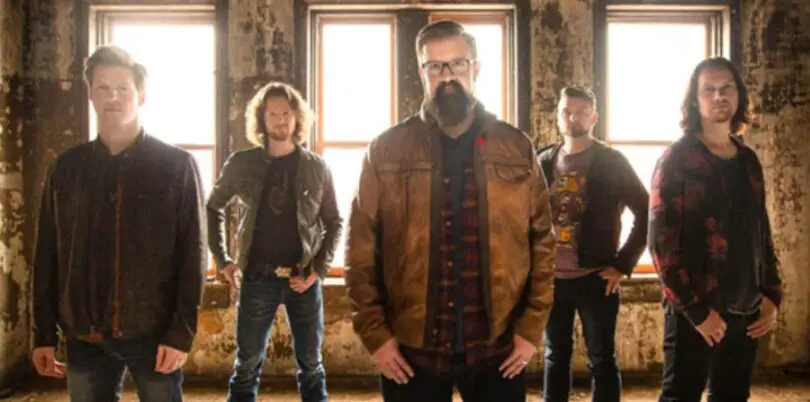 Home Free is back with a brand-new video! The all-vocal group released a video of the Kenny Rogers classic, "The Gambler," on Friday, August 14, showing all five members at a gambling table, appropriately singing, "You've got to know when to hold 'em / Know when to fold 'em / Know when to walk away / And know when to run / You never count your money / When you're sittin' at the table / There'll be time enough for countin' / When the dealin's done."
Home Free was fortunate enough to know the country music icon before he passed away earlier this year. They collaborated with him on the song, "Children, Go Where I Send Thee," from Kenny's 2015 Once Again It's Christmas album.
Home Free released another powerful video, "Everybody Walkin' This Land," last month. The song was originally released by Texas artist Paul Cauthen, although Home Free added their own spin to it, both with the song's sound, as well as the compelling video, which included their own friends, filmed in both Portland, Oregon and Nashville, Tennessee.
"It's a message that our country, and the whole world, could really use right now," Home Free member Tim Foust said. "You know, Home Free whole-heartedly believes that if you choose any two humans, from any two places on the planet, they'll always have more in common than they have different from one another. So, let's just be good to each other."
Home Free also recently released a stunning version of "God Bless the U.S.A." with both Lee Greenwood and the United States Air Force Band. The new rendition was a cover of Lee's original song, which was first released in 1984, and recently became a No. 1 hit.
"Sonically, this song, when you listen to it — it's really powerful when that choir comes in and you hear Lee Greenwood singing the song in a way that you have never heard him sing it before," Home Free's Austin Brown told Everything Nash. "I mean, it is really powerful and I'm not usually that passionate about our music, to this degree. It's really special. We do a lot of great music and I'm so proud of all of it, but this song is something that I'm going to hang my hat on for the rest of my life, no matter what else we accomplish. Being able to do this song in a moment like this right now, it's powerful."